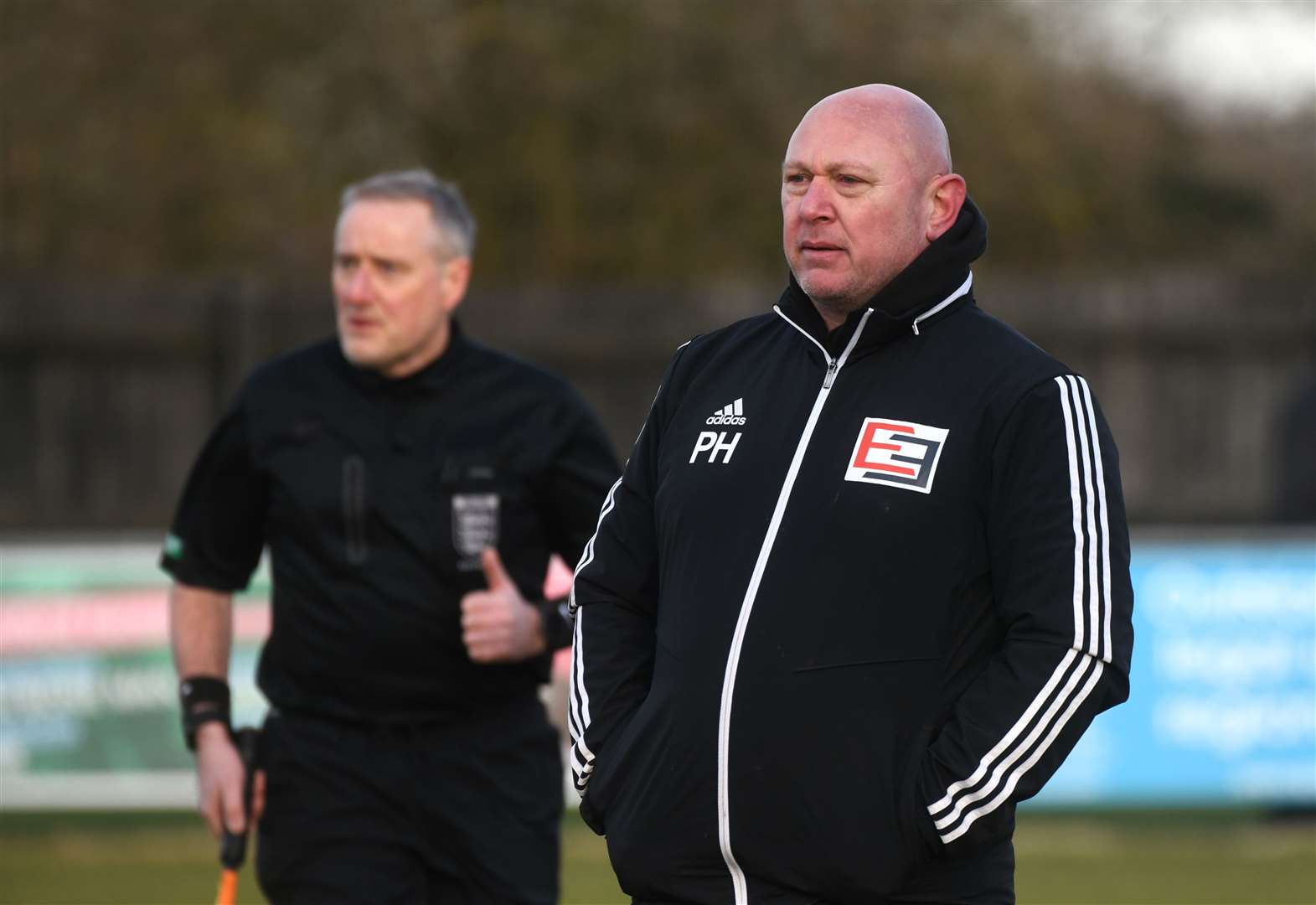 Wisbech St Mary manager Paul Hunt confident elusive win will come soon
Wisbech St Mary manager Paul Hunt is confident the first win of the season is just around the corner and can't wait to host league leaders Harleston Town next Saturday.
After his side enjoyed great spells of possession in a 3-0 defeat in the play-offs chasing UEA this afternoon, Hunt said: "Victory will come soon. Every week how badly we sometimes well done in training, I think that's the one we're going to win.
"In our last game at Yarmouth (0-0) we were close, two weeks before we had two chances that could have given us a win (1-2 loss at Leiston Reseves), so we were very close. in the last five or six weeks.
"Today in the first half we had three or four chances where we got broken and we just needed to make the right pass to get in behind them. But we're getting closer and closer and the performances are pleasant.
"Yes, we conceded three today, but you can watch all three and see where mistakes led to goals, whereas in the past months the opposition had many chances and played too easily in one team.
"Even when we concede a goal now, we feel confident that we know how to prevent the other team from getting the possession they want and we also know how to put pressure on them.
"We played Downham a few weeks ago and lost to a really lucky goal and they're competing for the league with Harleston and maybe Sheringham so we've proven we can compete with the top teams and we don't We're not an easy push now. So we're looking forward to playing Harelston."
Saints conceded early in both halves and the manager added: "The first half they caught us cold and played through us for an early goal, but for the rest of the half we We were in good shape, we were a threat and were pretty comfortable.
"In the second half we again lost a goal early in the game but then we offered a good threat again, but we didn't quite get that last pass up the pitch.
"The last few weeks we've been right in games until the end, then you push players to look for a goal and that leaves you open at the back, and at the moment we're getting caught.
"Over the next seven days we will do everything we can to make sure we are as good and as competitive as possible. With the group of players we have here, we are improving every week.
"I came into this field knowing it wasn't going to be a quick fix. It's all about hard work over a period of time. We're operating with a team of about 14 people right now and we we need bigger than that, but the end of the season is the time to bring in players."
---
---