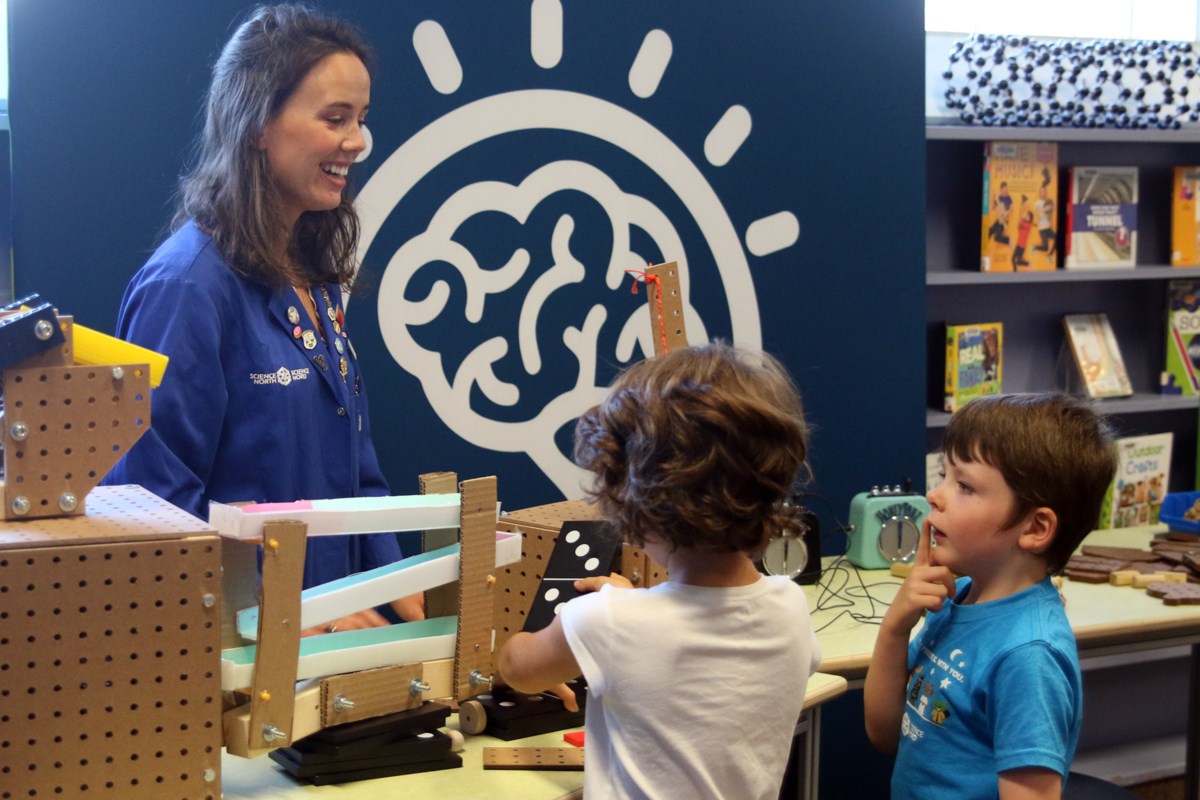 Waterfront chosen as prime location for Thunder Bay Science Center
Science North has confirmed its preferred location for a proposed 34,000 square foot science center in Thunder Bay as Pool 6 lands at the water's edge.
THUNDER BAY – Science North has confirmed that it is looking to locate a science center project in Thunder Bay on the Pool 6 site on the waterfront.
The decision sets the stage for the organization to work with the city on terms of use of the site and could play a key role in the city's efforts to expand waterfront development south of Prince Arthur's Landing.
The project, which envisions a 34,000 square foot science center, is still in the schematic design phase and has not yet secured funding or final approval.
However, it has already attracted more than $2 million in support from all three levels of government, as well as the enthusiasm of local leaders.
CEDC Thunder Bay recently provided $250,000 to advance the project, estimating that a waterfront science center could impact Thunder Bay's economy by $6 million a year through operations and visitor expenses.
"The Science North campus expansion project is a potentially critical project for Thunder Bay," CEDC Director Eric Zakrewski said in a statement Friday. "We at CEDC and Tourism Thunder Bay envision that this project could be a catalyst for other major investments in the development of Pool 6 associated with recent and planned cruise operations and tourist attractions.
Science North CEO Ashley Larose called the project a win-win for the city and the provincial agency.
"Science North's growth opportunities in Thunder Bay and the region align well with the city's vision of a thriving and sustainable community," she said. "Choosing Beachfront Pool 6 as our desired location is an exciting step in our North West expansion."
In a statement, Science North shared estimates that the Thunder Bay Science Center could welcome more than 80,000 visitors per year and generate 5,000 overnight stays in the city.
"The facility would provide year-round activities for city residents and tourists alike – while also welcoming residents of surrounding Northern Ontario communities to enjoy science education and entertainment," the facility said. 'organization.
Other work in the schematic design phase includes public consultation, visitor experience design, securing funding, and engaging companies to develop construction plans.
An investigation is currently available online collect public comments on the project.
Science North is developing the project alongside a potential 4,000 square foot expansion of the Lake of the Woods Discovery Center in Kenora
The organization currently hosts "Downtown Science" programming near its expansion project office at the corner of Red River and Cumberland every Friday with free science activities and demonstrations.
The Sudbury-based organization's satellite base in Thunder Bay was established in 2010 and currently provides programs to thousands of children throughout the region through summer camps, school visits and other programs.