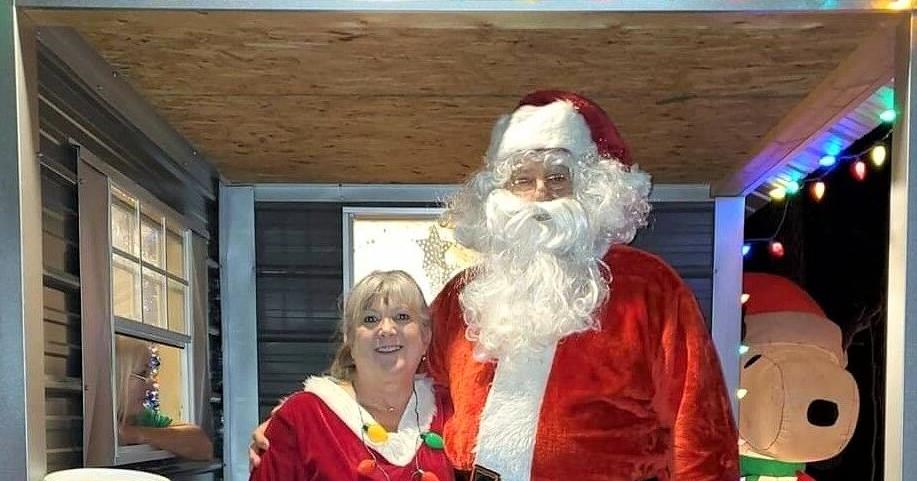 Walk of Lights returns to new location | New
After taking a break in 2021 to work on their new location, the Walk of Lights is back in action to add a huge dose of Christmas spirit to the holiday season in East Texas.
Visitors can wander through a magical, illuminated wonderland. Various sections are set up with different themes, highlighted by Santa's workshop where everyone can have a visit and take pictures with the merry old St. Nick himself.
"It started as a small gathering at a Catering Plus Christmas," said event organizer Tammy Graham. "At first I was just inviting a few people and raffling off cakes and things just for fun. The next year we started decorating and 3,000 people showed up.
The following season saw 11,000 visitors and a Palestinian attraction was born.
"Terry Goodenberger has worked with me on it every year," Graham said. "We had three acres off SH 155 and it got overwhelming so we finally decided to buy some land together and really get it right. I sold my house and we bought 27 acres.
Graham and Goodenberger took time off last year so they could work on their newly acquired property to prepare for this season.
"When we were on SH 155, people were lining up to park along the freeway and it was getting dangerous," Graham said. "We now have a lot of parking spaces away from the road, so it's a lot better."
It is also much larger as Graham estimates around five to seven acres have been decorated.
"Even though we've been doing this for several years at the other location, it's all new to us this year," Graham said. "We just ask that everyone be patient with us while we work things out."
Patience should be easy to find for visitors to the Promenade des Lumières. Not only will they be greeted with a lovely display of Christmas spirit, but they can also enjoy a food stand with hot hot chocolate, apple cider and pastries available for cash purchase prepared by Catering Plus .
"We will also be having a toy drive on December 2," Graham said. "This will benefit the Palestinian Police Department's Blue Santa program."
Walk of Lights sponsors include Cotton Patch Café, Palestine Toyota, America's Car Mart, Shearz & Beerz, Dairy Queen, Shep's BBQ, Shelby Savings Bank, Limitless Insurance, Palestine City and Rudy's Air Conditioning.
The schedule for the season is as follows:
• From Nov. 17 to Nov. 20. Open Thursday, Friday, Saturday and Sunday from 6 p.m. to 9 p.m.
• From Nov. 23 to Nov. 27. Open Wednesday, Thursday, Friday, Saturday and Sunday 6-9 p.m.
• From 2 Dec. to 11 Dec. Open on Fridays, Saturdays and Sundays only from 6 p.m. to 9 p.m.
• From 16 Dec. to Jan. 1. Open daily from 6 p.m. to 9 p.m.
No Santa Claus on site from December 25 to January 1
The Promenade of Lights is located at 2161 FM 315 in Palestine, 2 km from SH 155.
Free entry.
Parking is $10 per car for up to six people.
For more information, follow the March of Lights on Facebook.