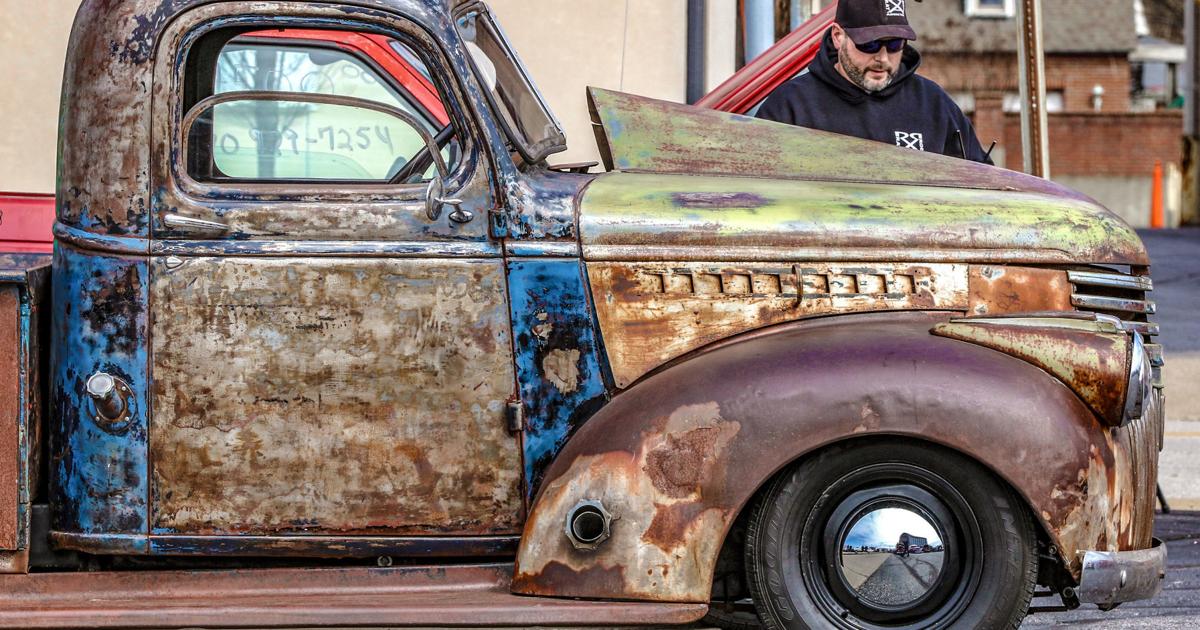 Sunset Cruisers kicks off 2022 season in new location | News
The Sunset Cruisers held their first downtown car show of the year at their new location on Saturday, which drew a crowd, despite the cold and somewhat rainy weather.
Hosted in several large parking lots between Third and Fourth Streets, the event took place in a somewhat smaller space than in previous years, being less expansive compared to its former location on Second Street where the event took place. been going on for several years.
However, the club said it had since outgrown the location and wanted something more consolidated, according to spokesman Steve McNatton.
He said other car shows and cruises had been held at the Third and Fourth Street ots in years past, so the club thought it would work well as a new location.
Although some attendees and attendees expressed a preference for the old location, McNatton said he thought the event went very well this year and the new location was a good fit for the club with the capacity. to install around 340 cars.
Despite the gloomy weather, however, the first event of the season still drew plenty of spectators and participants with approximately 170 cars filling three parking lots.
"We were happy. We used this many, many years ago… 20 years ago, so we knew what we were working with and it worked really well," he said.
Case Clark was one such attendee, having driven from Nortonville to show off his 1972 Chevrolet C10, built by him and his wife.
It was Clark's first time attending a Sunset Cruisers car show.
Although he said the space was a bit tight, he said he felt more comfortable being in a parking lot than on the street, especially with a child with him.
Clark said he attends auto shows fairly regularly, probably about three to four every weekend. It's usually a family affair for him where he gets to take his brother, his parents and his wife.
Helen Bradley, of Bowling Green, has been attending the event for about three years with her uncle.
The pair, she said, just love watching classic cars together and attending other car shows together.
She said she preferred the old location, but still enjoyed the event.
Mark and Janet Winstead attended Sunset Cruisers for the first time as car owners, showing off the 1976 Chevrolet Blazer.
Mark Winstead said he had been attending car shows for some time and had always wanted to buy his own classic car and finally had the opportunity last fall, showing it for the first time on Saturday .
He said that even though the space was a bit tight and the weather wasn't the greatest, the couple still had fun and pulled out their Blazers.
"I've always wanted something like this – something old – to come to auto shows and cruises and such," he said.
The Sunset Cruisers will continue to hold car shows in the lots between Third and Fourth Streets on the first Saturday of the month through October.