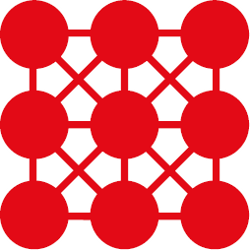 Specialist Writer Jobs – Programmes, Cape Town, Foreshore
| | |
| --- | --- |
| Location: | Cape Town, foreshore |
| Remote work: | Remote work only |
| Level of education: | Diploma |
| Job level: | Environment |
| Type: | 3 months |
| Reference: | #SpecialistWriter |
| Company: | The African Climate Foundation |
job description
The African Climate Foundation (ACF) is the first and only African-led climate change grantmaking organization on the continent. Through its grantmaking and thought leadership, ACF seeks to support interventions at the intersections of climate change and development that have the greatest potential to deliver long-term socio-economic transformation and inclusive development.
ACF seeks a Specialist Writer to join its Research (Program) Division to support its programmatic work, providing high quality writing to amplify its program areas.
While reporting directly to the Senior Research Advisor, the Specialist Writer will support the research and senior management team, and work alongside the Communications Coordinator as needed.
This is a three-month contract position, with the possibility of extension. Candidates must be available to join ACF immediately and will work a four-day week to start.
Responsibilities
Assist the ACF research (program) team in producing high-quality, thought-provoking written content or rewrites. This will include writing articles and opinion pieces in response to industry-related content, reports and post-event summaries.
Conduct a number of research, as well as interviews for the aforementioned content.
Produce concept notes for dialogues/events led and co-organized by ACF with support and guidance from the wider research team or relevant team.
Attend relevant industry briefings, meetings, webinars and events to produce summaries or written content as requested by the team.
Stay up to date with current affairs, which are relevant to key areas identified or requested by the Board. Then send weekly highlights to the team – key sectors can include agriculture, energy transitions, urban landscapes, geopolitics and climate finance.
Work collaboratively with the research and senior management team to meet content needs in line with the ACF narrative.
Perform other duties and responsibilities (relevant to the role) as required.
Start date: as soon as possible
Location: Cape Town (remote work would be considered)
Closing Date: July 8, 2022
Please send your CV, cover letter and writing samples as part of your application.
For more information on ACF, visit www.africanclimatefoundation.org.
Please note that only shortlisted candidates will be contacted. If you do not hear back from us by July 30, 2022, please consider your application unsuccessful.
The ACF strives to be an equitable organization with a team that reflects the diversity of Africa. We offer a flexible and rewarding work environment as well as a competitive salary.
Terms
Relevant degree in journalism, communications or related field.
At least two years of relevant work experience
Strong reading skills – with the ability to research technical and complex topics related to climate change or African development.
Knowledge and general interest in climate change, geopolitics, energy transition or agriculture will be an advantage.
Demonstrated first class writing skills with the ability to create high quality and engaging content for a specialist and wider audience.
Proven track record of successful content production, with the ability to proofread and edit content on demand.
Demonstrated ability to communicate clearly and concisely – a flexible writer.
Willingness to work with a remotely based team.
Bonus: Fluency in French (written and spoken).
Posted Jun 21 2:30 PM, Closing date Jul 30