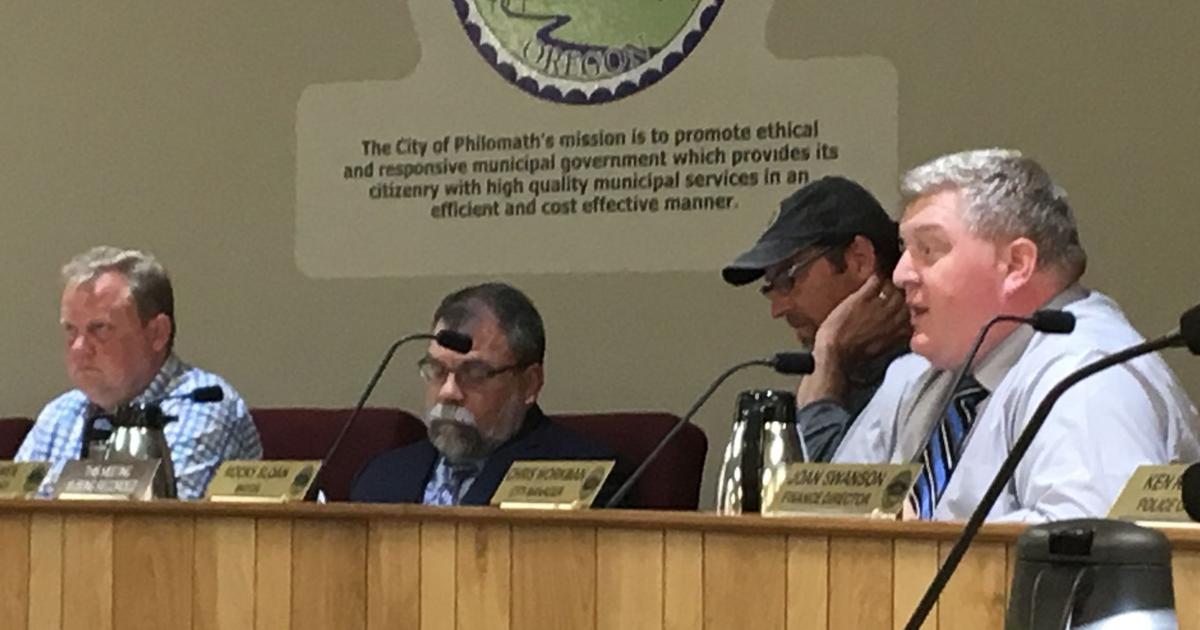 Philomath gives a positive review to the city manager | Local
Philomath's top boss at City Hall, City Manager Chris Workman, received a positive review from City Council.
The assessment was discussed at an executive session on November 8. Councilors used a process that looked at key performance indicators with respect to the city's strategic plan to discuss the job performance of Workman, who has worked with the city since 2014.
"Ultimately," elected officials said in a statement issued by the city, "City Council is pleased to report that the city and our residents are in good hands with Chris Workman continuing to serve as City Manager."
Councilors praised Workman's ability to work with local members of the state legislature on what has become a $ 12 million grant that Philomath is using to help pay for a new processing plant. water and a new tank. The grant will allow the city to phase out its overhead fund costs and reduce water tariffs next year.
Other key efforts identified by the board:
• Addition of an analysis of housing needs, an analysis of economic opportunities, an inventory of building land and a plan of the main streets to the overall city plan.
• Incorporate new design standards that will allow the city to undertake its downtown safety and streetscape project.
• Hired Steve Larrabee to replace longtime CFO Joan Swanson and hired Deputy City Manager Chelsea Starner to empower municipal staff.
• Plan and host a number of working groups and ad hoc committees to conclude the work mentioned above. The events, both virtual and hybrid, "were largely handled with grace and a welcoming spirit," the council's report said.
Support local media coverage and those who report it by subscribing to the Corvallis Gazette-Times.
Areas where Workman needs to improve include better communications with the board, more timely public engagement, and better delegation of responsibility.
No increase in the cost of living or increase in merit pay was associated with the appraisal. City staff increases are typically processed during the spring budget cycle.