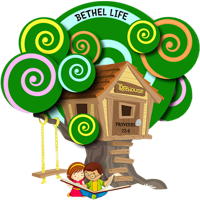 OUTLOOK: TreeHouse Preschool expands to add Hermitage location | Outlook
GREENVILLE – The TreeHouse Preschool is growing! Even amid the difficult times and educational challenges that have come with COVID, this program is growing and reaching more families in Mercer County than ever before.
Originally based in Bethel Life in Greenville, the TreeHouse Preschool has expanded to a new location in Hermitage in the summer of 2021 and will be celebrating its first class this spring.
The TreeHouse Preschool program opened at Hermitage at the Bethel Life Campus located at 655 Clarksville Road in the summer of 2021 hosting a two-week, two-day stay-and-play summer program. This summer programming allowed families learn more about preschool before the start of fall classes.
Like other preschools, the TreeHouse program focuses on preparing children for kindergarten, but they don't stop there.
"Helping children see themselves as special and loved by God is one of our top priorities," said Salena Roy, director of TreeHouse Preschool.
Why? Because in an ever-changing world, she says there's nothing more valuable they can pass on than a solid foundation to the children they teach. A foundation that is not just for their education as they continue through kindergarten, but more importantly, for a well-rounded life centered in the truth that they are unique, have purpose, and are loved.
In addition, their program aims to encourage creative thinking in children, develop their social and emotional intelligence, foster their independence and build their confidence.
TreeHouse Preschool's Hermitage campus is laid out with different areas of interest for children where they have drama play centers, building centers, as well as literacy and math centers. This setup allows teachers to balance structured teaching and creative discovery that makes learning fun for 4-5 year olds.
"Hermitage's new campus is wonderful for our family," said Amy Faler, mother of two at TreeHouse Preschool. "Our kids used to go to TreeHouse Preschool in Greenville, and it was a bit difficult to get them back and forth. With the location of the Hermitage so much closer to home, it has been a blessing to be able to have them attend school there and still follow the same curriculum with teachers we know and trust. .
The TreeHouse Preschool is a ministry of Bethel Life. More info: Call 724-589-5433 or visit treehouseprek.org