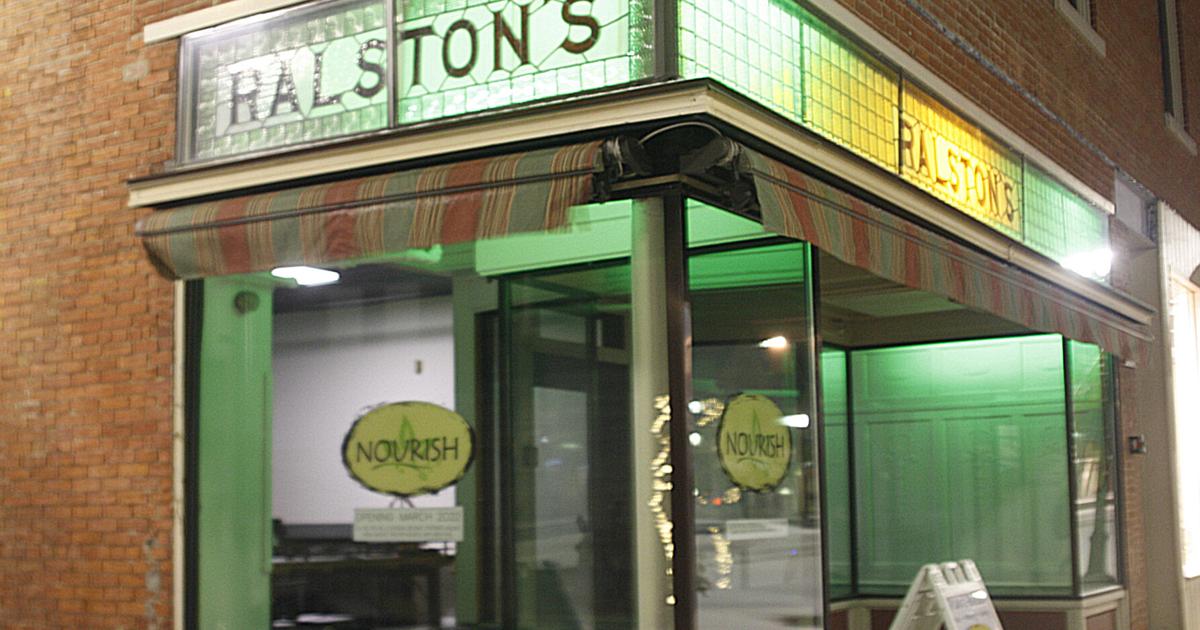 Nourish will open a new location this Friday in downtown St. Albans | News
ST. ALBANS – St. Albans' Nourish vegan deli/bakery spans Main Street.
Since the fall, business owner Ric Lavallee has been preparing to move Nourish from its Center Street location to a much larger space at 54 Main Street, and after working on the project for the past few months, the new location should be commissioned. April 1.
Lavallee said the move stemmed from customer needs, as demand for low-fat, unprocessed vegan foods has increased since Nourish opened in 2020.
"We ran out of space," Lavallee said. "We kept adding to the menu and people were asking for seats. They wanted to sit down, but it was only take out.
The move expands much of the company's offerings. Six tables flank the ordering area and two window counters allow customers to sit down to enjoy Nourish's extensive vegan menu, which had not been possible in the small space on Nourish Center Street.
But that's not the only new service expanded by the move. Lavallee said he has invested tens of thousands of dollars in new cooking and packaging equipment that allows Nourish to streamline its takeout operations while allowing people to buy larger quantities of food without having to to worry about their expiration.
"It was all built to need a bigger space with more exposure," Lavallee said. "People can buy a whole week's worth of ready meals."
The new packaging has extended the shelf life of Nourish products from five days to two years for some items. The move allowed the new space to provide more flexibility in how people interact with Nourish's food products.
Ordering the daily menu can still be completed like any other restaurant, but if people want to fill their fridge or grab a quick bite for lunch, they can now pre-order items online, order via a digital kiosk on place or engage with counter workers.
Lavallee said he tried to tailor an ordering experience for all ages and skill levels to best help people access Nourish's brand of vegan, whole, and oil-free foods.
"We try to make everything accessible and multi-generational," he said.
While more space comes with more seating, more gear and more space, Lavallee said he also plans to use the Main Street business as a way to help other businesses. of the region.
With the addition of new packaging machines, Lavallee said he was able to work with a few wholesalers to get his products to grocery stores, but it took six months for that to happen. Building on this experience, he hopes to engage with other local businesses interested in expanding their markets and finding new customers by hosting and selling local products in his new space.
It's a way to help community businesses incubate, he said.
In a similar vein, he plans to host local artwork on the walls of the deli to highlight what's going on in the St. Albans arts community. Ultimately, the job is to support the local community and help people find vegan whole food options that taste the same as their less healthy alternatives.
Lavallee and his wife Dara were able to use vegetable-based ingredients to create burgers, bratwurst, "eggy" sandwiches, "chick'n less" nuggets, crispy wraps and even cheese-like bries that look and taste like the real thing alongside more traditional salads, smoothies and soups.
Lavellee said her latest creation is a chili cheese steak quesadilla. He described it as a one-part Philly cheesesteak, one-part chili, and one-part gluten-free tortilla.
"If people have dietary restrictions due to health issues, I can offer them foods they couldn't eat before because they would get sick. I saw people cry when they ate it," Lavallee said. "I love doing this. Of all the jobs and careers I've had, I probably smile the most here.
The new business, located at 54 Main Street, is one of many openings in downtown St. Albans this spring.