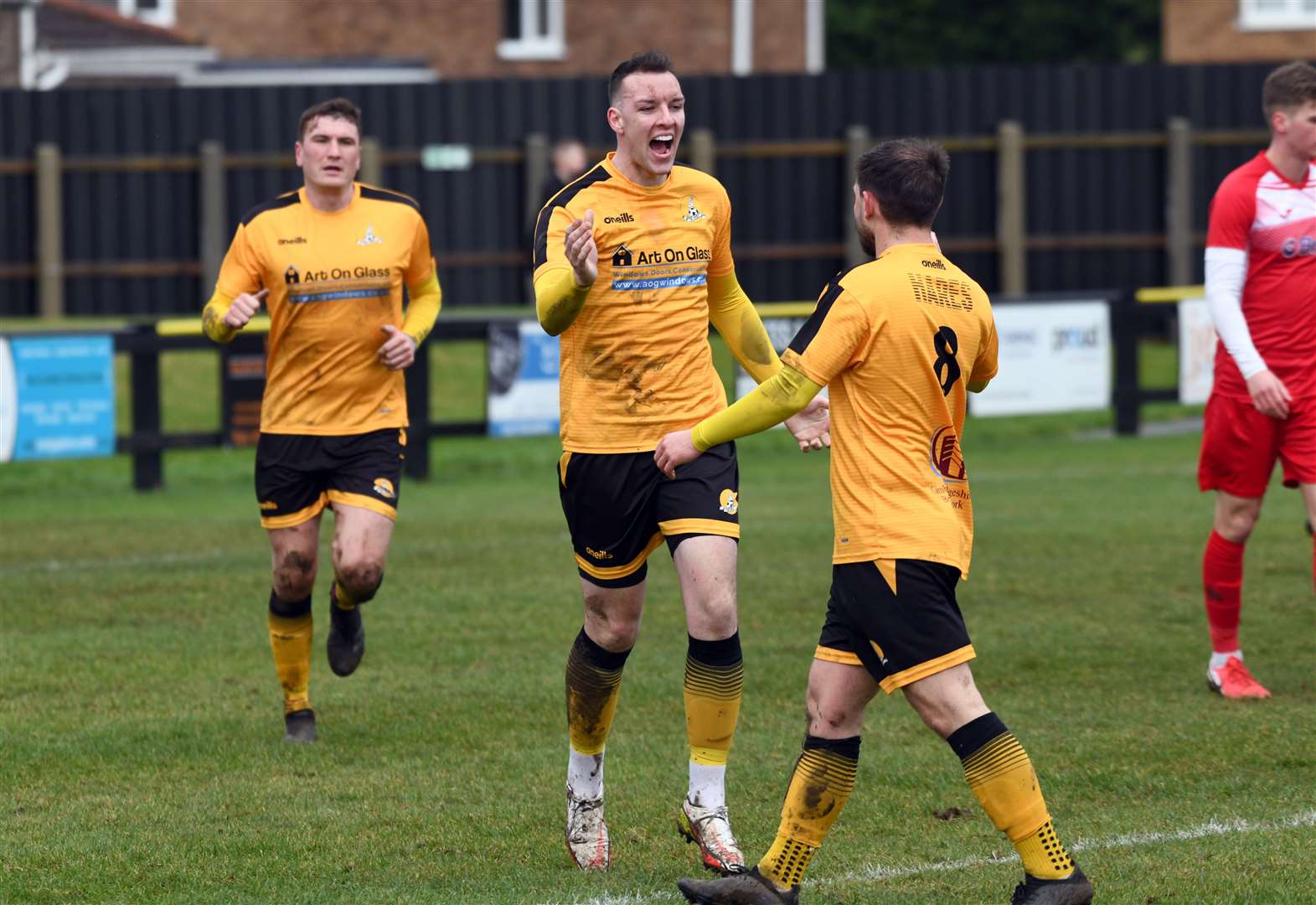 March Town manager Ashley Taylor prepares for Mulbarton Wanderers v Lakenheath clash after Fakenham Town defeat
March Town will face a crucial double-header over the next week as they look to end their season on a high.
The Hares host Mulbarton Wanderers on Saturday in what will be their final home game of the Thurlow Nunn League Premier Division season.
A quick turnaround will then see them travel to 12th-placed Lakenheath next Monday (April 18).
After a run of scintillating form midway through their campaign, Ashley Taylor's side have now lost three of their last four – picking up just a single point in the process.
That spell culminated in a 2-0 loss to Fakenham Town on Tuesday, which saw March overtake their opponents and drop to eighth in the table.
However, the Hares boss believes his side can benefit from a reality check – and he relishes the challenges their final three games will bring.
"The games we lost could be good for us because it gives us a chance to watch the games, figure out why and where we can improve," he said.
"It's just about seeing what we can do to improve the team. The biggest frustration for me has been losing games because of our own mistakes.
"Even the best teams in this league have all had small problems. I think in a way it was good to have some reality.
"Because the results have worked well for so long, it would have been easy to wonder if we should do something. If things are going in the right direction, do we need to strengthen?
"From the last few games I think it has shown us that we need a bit more strength in depth in our squad."
March is now embroiled in a close battle for sixth place. They are level on 54 points with seventh-placed Walsham Le Willows and eighth-placed Newmarket Town, just one point ahead of Newmarket Town and three behind Fakenham.
Hosting fourth-placed Mulbarton on Saturday, Taylor said: "It's our last game at home so we'll be looking to get the three points and give the fans a good start.
"The performance of the last game, apart from the first half, if we can continue, I think we can win the game.
"We know it will be difficult. Mulbarton are a good team and have made
very well in the championship, but it's good for us because it gives us a very good idea of ​​where we are.
On the trip to Lakenheath he added: "The challenge for this game is the quick turnaround from Saturday."
March Town v Fakenham Town: Congreve, Burrows, Brumby, Miller, Emmington, Callaghan (Conyard), Saunders, Green, Gillies, Friend, Warren (Cavozzi). Unused Subs: Gibson, Garner
---
---