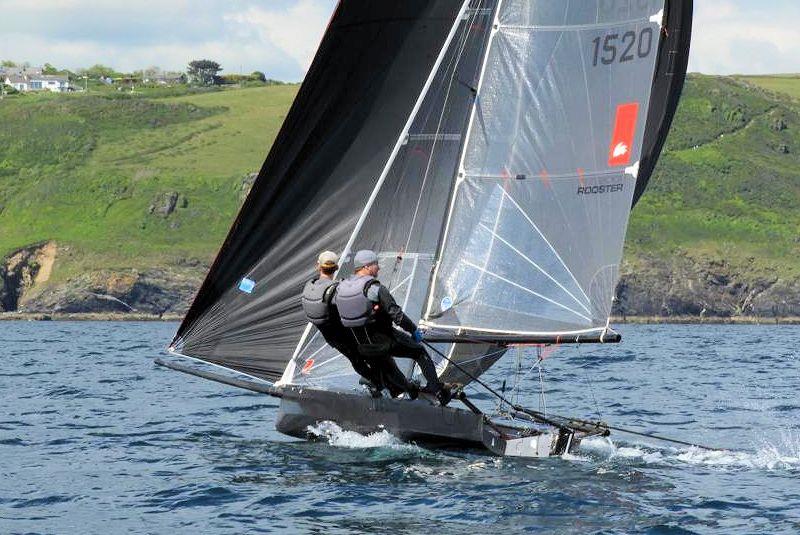 Fowey is quickly becoming an ideal venue for hosting sailing events
Fowey is quickly becoming an ideal venue for hosting sailing events
by Cathy Baillie Jul 9 02:32 PDT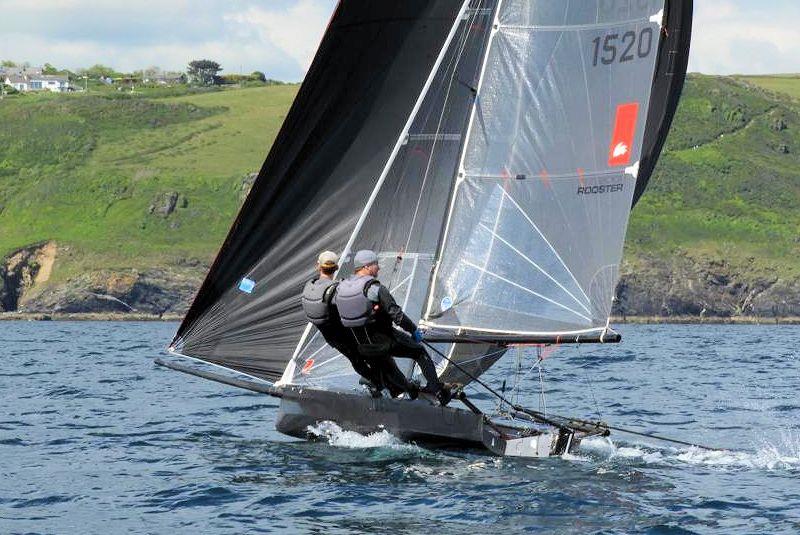 International 14 Prince of Wales Cup Week 2022 © Fowey Sailing

The Fowey Sailing Committee plans to attract more fleets to stage events in the beautiful waters around St. Austell's Bay and the River Fowey in Cornwall, after a very successful start to the season.
In June they hosted the International 14s Prince of Wales Trophy and Wind Whisperer week. Eighteen International 14s competed and the level of the fleet was high, including six new Beiker 6 "virtual one-designs".
For the Prince of Wales Trophy, race director John Burford charted a fantastic 40km course over six laps as a 14 knot northerly gust set in and the fleet competed for one of the most prestigious trophies in dinghy. See the full race report.
Next on the agenda was Albin Ballad's 50th birthday and the British National Ballad Championships. The sailing took place over four days, with a mix of championship races, pursuit races and social sailing, all followed by a great mix of social events ashore.
All racing events are run jointly by the Royal Fowey Yacht Club and the Fowey Gallants Sailing Clubs, who between them offer a complementary mix of food, drink and waterside entertainment.
The next big event is the annual Fowey Royal Sailing Regatta, the highlight of Fowey's sailing calendar, attracting participants from across the UK. The week-long event runs from August 14-19, 2022.
Andrew Dellow, member of the Fowey Sailing Committee, said: "The sea and coastal waters of this region can provide challenging and exciting racing for sailors, with unique sailing conditions in a spectacular setting. their events and are already working on plans for racing events for next year."
Visiting sailors and spectators can enjoy hospitality, facilities and fabulous harbor views from the Royal Fowey Yacht Club and Fowey Gallants Sailing Club and enjoy the unique Cornish charm and atmosphere of the harbor at Fowey and surrounding area of ​​outstanding natural beauty.
To discuss your sailing event, please email
Details of all Fowey sailing events can be found at www.foweysailing.org