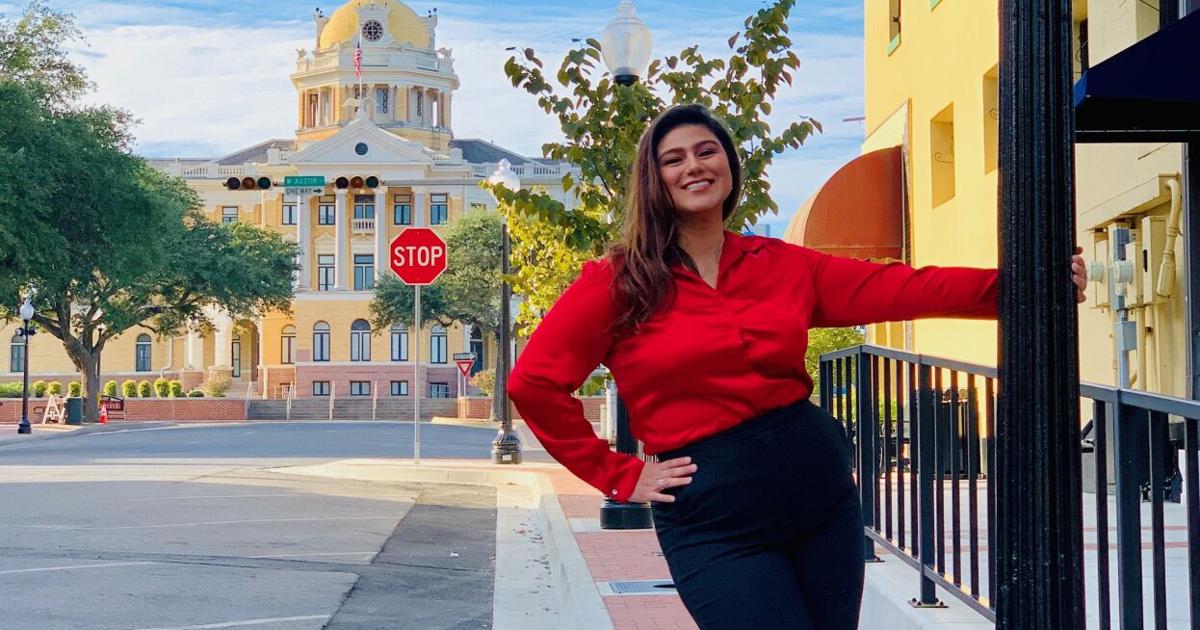 Former Marshall Main Street Manager Says Firing 'Unfair and Unfair' | New
Former Main Street manager Veronique Ramirez has officially appealed her dismissal, describing it as "unfair and unfair" when she was abruptly fired last week.
Ramirez was fired for what City Manager Mark Rohr said was an inability to accept responsibility and not accept comments related to a staffing issue in Wonderland.
The layoff came exactly two months after Ramirez received an excellent employee appraisal report from Community and Economic Development Director Fabio Angell, who marked Ramriez with positive remarks on 23 separate review areas, from the records obtained. via an access to information request.
Ramirez was officially fired from her post on Tuesday, November 30, with the city's official disciplinary form citing "the inability to accept responsibility for the post you were hired for." Point out and do not accept comments on projects "as the reason for his dismissal.
Rohr said the issue with Ramirez was recent, resulting from an incident on Sunday, November 28 at the Wonderland of Lights festival.
"Over the Thanksgiving weekend, an employee who was the service manager for WOL called her for help," Rohr said. "He was helping her by working on the event to start with because that was not part of his job description. She refused to help him, despite being responsible for the whole event.
Ramirez and her attorney Josh B. Maness said she was scheduled to take time off work on Sunday but was still present during the Wonderland festivities, attending the festival opening and closing, as well as available throughout the event. via his phone.
"Sunday she had to take time off from work, and Wonderland of Lights is a lot of work, well over 40 hours a week," Maness said. not managed by her but rather managed by HR.
Maness said the issue was with the city's public works department employees' schedule on Sunday, a day they are still on leave. When the employees who were scheduled did not show up due to confusion, issues ensued with having enough trained people to run all festival activities.
Rohr called Ramirez's behavior unacceptable.
"We preach to 'own' what we are responsible for in the city and all city workers know they have to multitask because we are operating with limited resources," Rohr said. "His reaction when reminded of this fact made the situation more serious and led to the staff action that was taken."
Manness said that when Ramirez confronted Rohr over the staffing issue on Monday, she "just stood up for herself." Ramirez said she then believed the issue was resolved by hosting training for other Wonderland of Lights maintainers on Monday.
Tuesday morning, she was called to the human resources department and fired.
City officials have previously announced that deputy director of community and economic development Garnett Johnson will step in to run the festival, with help from Randy Pritchard, the superintendent of support services.
"Despite all of this, we put the event under the leadership of two people who ran the event smoothly and successfully. We expect this to continue until the end of the event, which is our first priority, "Rohr said.
Ramirez said she was surprised at the brutal nature of her dismissal and wrote on the official disciplinary form that the dismissal was "unfair and unfair".
Rohr said Ramirez's behavior upon his dismissal led the human resources department to call a police officer to deal with his "combative response."
Ramirez and Maness said contact with police was "unnecessary" and "a waste of resources," saying that during the interaction, Ramirez never threatened anyone or became aggressive with staff.
Ramirez also said that he was never told that Wonderland of Lights was his sole responsibility, but rather that his role was to help facilitate the annual event.
"To say that I was told I was completely responsible for the event is incorrect," Ramirez said.
However, Rohr said he was told on several occasions that Wonderland of Lights was his responsibility.
Maness also highlighted Ramirez's record in the city, citing that she had not had any negative reviews or complaints.
Ramirez only received one performance review during her tenure as Director of Main Street, which was conducted by Director of Community and Economic Development, Fabio Angell.
The review marks Ramirez as "exceeding expectations" in categories such as teamwork and collaboration, attitude, accepting feedback and interpersonal skills, as well as "outstanding" for initiative. No negative marks against Ramirez were made on the evaluation.
"I moved here with my daughter," said Ramirez, "I worked hard, got positive feedback from partners and business owners and even from the county. At all levels, there was communication and partnership.
With the dismissal appeal being dealt with within the five-day deadline, Maness said the next step would be to arrange a meeting with the head of the human resources department so the dismissed employee could discuss his case.
Maness said that for the official dismissal appeal, they requested that another department manager who was not part of the dismissal lead the appeal hearing, to ensure it was fair and impartial.
"We were very disappointed with the way the city manager handled this termination," Maness said.
A formal hearing on the appeal has not yet been set.