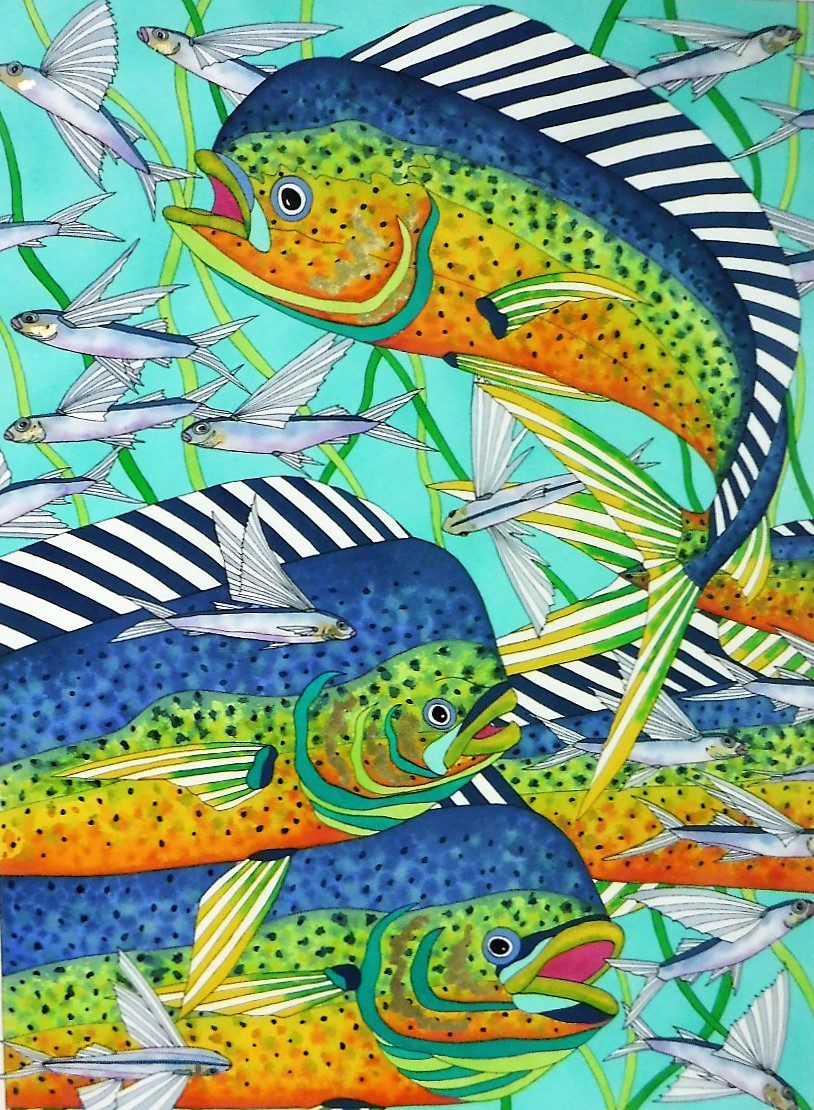 Englewood Invitational Thanksgiving Art Festival returns to a new location
The annual Englewood Invitational Thanksgiving art festival, hosted by local artist Carroll Swayze, is scheduled for Saturday and Sunday, November 27 and 28 from 10 a.m. to 4 p.m. at a new location – on the grounds of the Englewood Elks Club at 401 N. Avenue Indiana in Englewood.
"I'm so excited to get back into business," Swayze said. "The pandemic has been tough on everyone, especially independent artists who literally lost their livelihoods when festivals, art exhibitions and galleries were forced to cancel their events and close their doors. While it was fantastic to have the time to create, it was difficult to survive financially the past two years and we are very happy to exhibit again!
The Thanksgiving Art Festival is a small, high-quality art exhibit with an impressive roster of 40 award-winning artists and artisans. All forms of media will be represented, all artwork in the exhibition is handmade by the artists who create them and they will be there to talk about their work and share their interesting life stories with the crowd.
"I have been chairing art festivals here in Englewood for over three decades," Swayze said. "I work hard to find exciting new artwork to present in our community on Thanksgiving weekend, when our town is teeming with visitors from the north and local families returning home for the holidays. This year's show promises to be awesome as I have a lot of new artists coming to town. I am very grateful for the support of the Englewood Elks Club, which welcomes us this year. The location on N. Indiana Avenue / SR 776 is perfect for the event as it is highly visible with plenty of free parking.
Delicious food and refreshments will be available onsite provided by Chef Doug and the Englewood Elks.
The Anglewood Thanksgiving Art Festival will be open from 10 a.m. to 4 p.m. on Saturdays and Sundays November 27 and 28, and the public is invited to spend a day with artists and artisans from across the country.
For directions and more information on the show, call Carroll Swayze at (941) 266-6434.