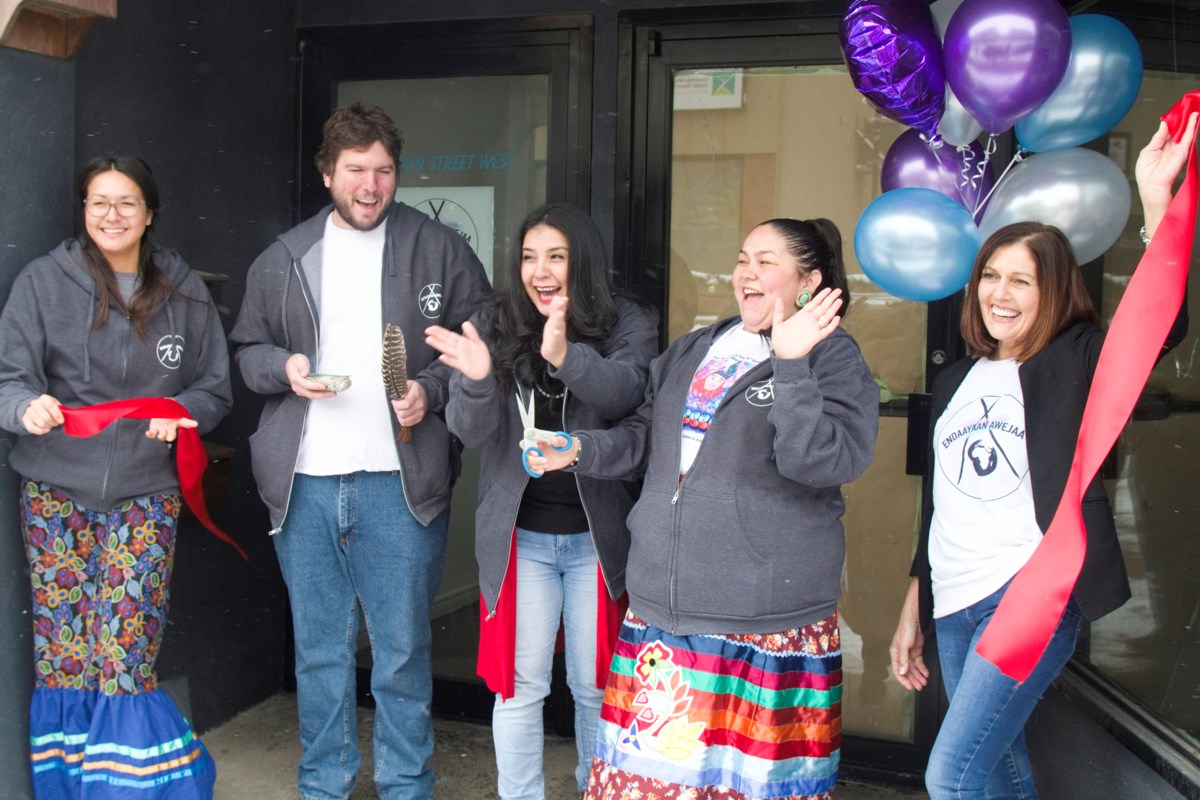 Endaayaan Awejaa Youth Reception Center opens location on Main Street
Doors opened yesterday at the new downtown Endaayaan Awejaa location on 187 Main St. West.
It was a special day for the non-profit organization, as they now have a place to feel at home and to welcome the young people of the community.
Prior to securing the funds to rent office space on Main, the group operated on a mobile basis, providing support and assistance to those in need.
The group will continue to do so, but now has a permanent location from which to base its charitable activities.
"Endaayaan Awejaa is a local non-profit organization that works with indigenous youth and families" in Nipissing, North Bay and surrounding areas, said Natasha Lariviere, founder and CEO of the group.
The new location allows young people to come on weekdays to chat with a member of the group, watch television, warm up and access information on local services available to them, if needed.
"We offer programs through arts and culture, reconciliation, education and harm reduction," said Lariviere, and "our vision is to create workshops to promote healthy lifestyles and engage young people. towards a path that takes into account their strengths and prepares them for success. "
The new space contains a sizable conference room at the rear, ideal for hosting these meetings and workshops, which should roll out in the coming weeks.
The organization also helps the community by providing care packages that include grocery toiletries and gift cards, wellness records, recovery support, peer support, and other services.
"We help provide support to young people facing crisis, whether it's identity, homelessness and addictions," said Lariviere.
"At Endaayaan Awejaa, we strive to help young people feel safe and help them build a solid foundation for life.
For more information, follow Endaayaan Awejaa on Facebook, Instagram or by email at [email protected] People are also welcome to drop by throughout the week or visit their website.