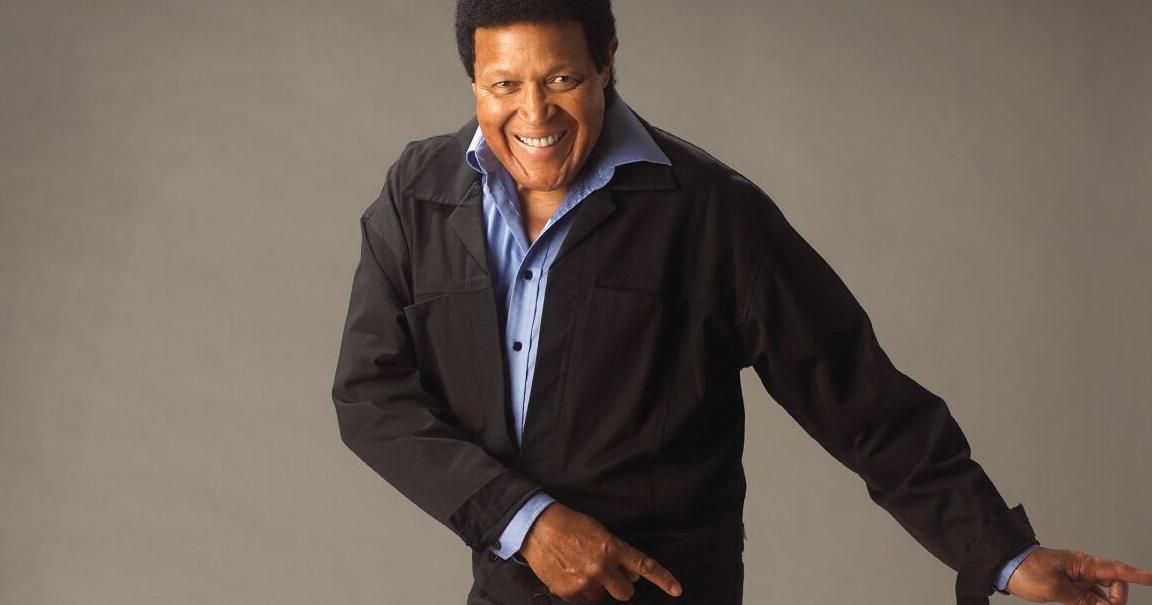 Chubby Checker will perform at the NY State Fair | Entertainment
The citizen staff

Rock-'n'-roll legend Chubby Checker returns to the New York State Fair to "twist again" when the 80-year-old entertainer performs on the Chevy Court stage at 1 p.m. on Monday, August 29 .
Checker, whose career spans more than 60 years, is a fan favorite. This will be his fourth performance at the fairgrounds, having performed in 1981, 1995 and 2013. Although he is best known for "The Twist", the first No. 1 song of all time on Billboard's Hot 100, he has first topped the charts in 1959 with "La classe". He released singles in the 1960s, 1970s, 1980s and more recently in the early 2000s. Checker is also known for covering popular 1960s hits during his concerts.
"Chevy Court will be the perfect place to shake your hips and sing along to classic tunes during the afternoon of the New York State Fair's first Monday," Acting Fair Manager Sean said Wednesday. Hennessey, in a press release. "We are thrilled that Chubby Checker is able to return to show us all how 'The Twist' is made. We are lucky to have this musical icon join our variety of musical artists!"
All Chevrolet Music Series concerts are free with fair admission. All concerts at the fair are sponsored by Chevrolet.
To date, announced Chevrolet Music Festival concerts include:
Jimmie Allen, 6 p.m. Aug. 24, Chevy Court Stage
Chevelle, 8 p.m. Aug. 24, Chevy Park stop
Great White, 6:00 p.m. Aug. 25, Chevy Court Stage
The Art of Rap with Ice-T, 8 p.m. August 25, Chevy Park stage
Niko Moon, 6 p.m. Aug. 26, Chevy Court Stage
TLC, 8 p.m. Aug. 26, Chevy Park Stage
Tesla, 6 p.m. Aug. 27, Chevy Court Stage
Overseas, 8 p.m. Aug. 28, Chevy Park Stage
Boyz II Men, 8 p.m. Aug. 29, Chevy Park Stage
Herman's Hermits with Peter Noone, 1 p.m. Aug. 30, Chevy Court Stage
Big & Rich with Cowboy Troy, 6:30 p.m. Aug, Chevy Court Stage
Special 38, 6 p.m., August 31, Chevy Court Stage
Nelly, 8 p.m. Aug. 31, Chevy Park Stage
Alex Miller, 1 p.m., September 1, Chevy Court Stage
Riley Green, 8 p.m. Sept. 1, Chevy Park Stage
Tai Verdes, 1 p.m. September 2, Chevy Court Stage
Gin Blossoms, 6 p.m. September 2, Chevy Court Stage
24KGoldn, 8:00 p.m. Sept. 2, Chevy Park Stage
CORNER, 2:00 p.m. September 3, Chevy Park Stage
Dropkick Murphys, 8 p.m. Sept. 3, Chevy Park Stage
Midnight Star (Annual Headlining FunkFest), 8:30 p.m. September 3, Chevy Court Stage
City Girls, 8 p.m. September 4, Chevy Park Stage
Resurrection – A Journey Tribute Band, 1:00 p.m. September 4, Chevy Park Stage
Night Ranger, 4 p.m. September 5, Chevy Court Stage