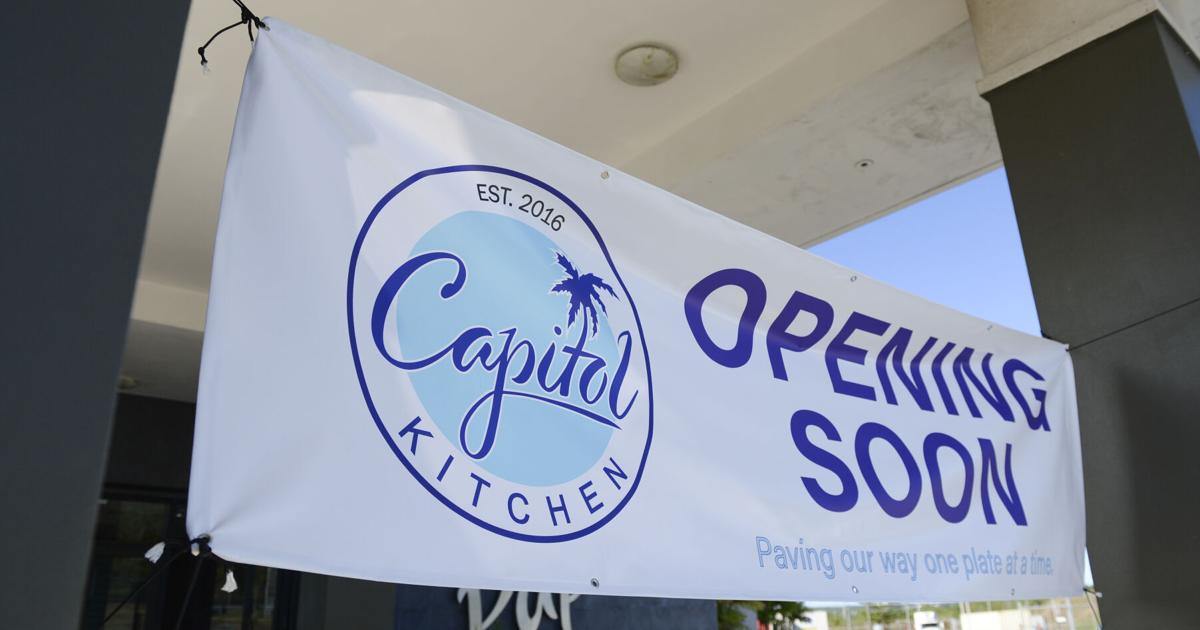 Capitol Kitchen Opens in New Location Overlooking Tumon Bay | Way of life
Capitol Kitchen opens this week in a coveted new location – the building that once housed Papa's on Airport Road, overlooking beautiful Tumon Bay. Chef and owner Casey Castro has big plans for his new space and beyond.
The move comes after two years of a pandemic-induced pivot to dining, with many Capitol Kitchen fans waiting for the day it will reopen its doors to diners.
Even when COVID-19 restrictions were lifted, Castro said their space and equipment limitations prevented them from both serving restaurant customers and managing the day-to-day operations of a restaurant.
With access to a larger facility and side projects including a vertical greenhouse and bakery, Castro and the Capitol Kitchen family have bright and busy days ahead of them.
The new location offers a huge increase in space – including a larger dining room, bar, outdoor terrace and private rooms for events. Castro looks forward to offering a bistro-style menu in the bar as well as more formal dinner service in the dining room, as well as hosting large events and creating another performance space for local musicians.
"We'll have a 200-seat banquet hall that overlooks the ocean, it's just up there, it's a nice view… We're going to have a lot of different looks. I like to say we try to be like what the hotel does without the hotel rooms, you know? Castro said.
Castro's love affair with great ingredients takes center stage in this new venture, as he and his team will source greens, mushrooms and berries from their own local vertical container farm. According to Castro, he is capable of producing five acres of produce per week.
"We don't want to become dependent on the distributors who arrive. … If we can have a little more control over our products, I think that will really help us.
"My father is a farmer, so I know how to grow food. I have a general culture. I know why greens are bitter and why they're not tender and stuff like that. I know the chemistry behind it all because I grew up working with the farm," Castro said.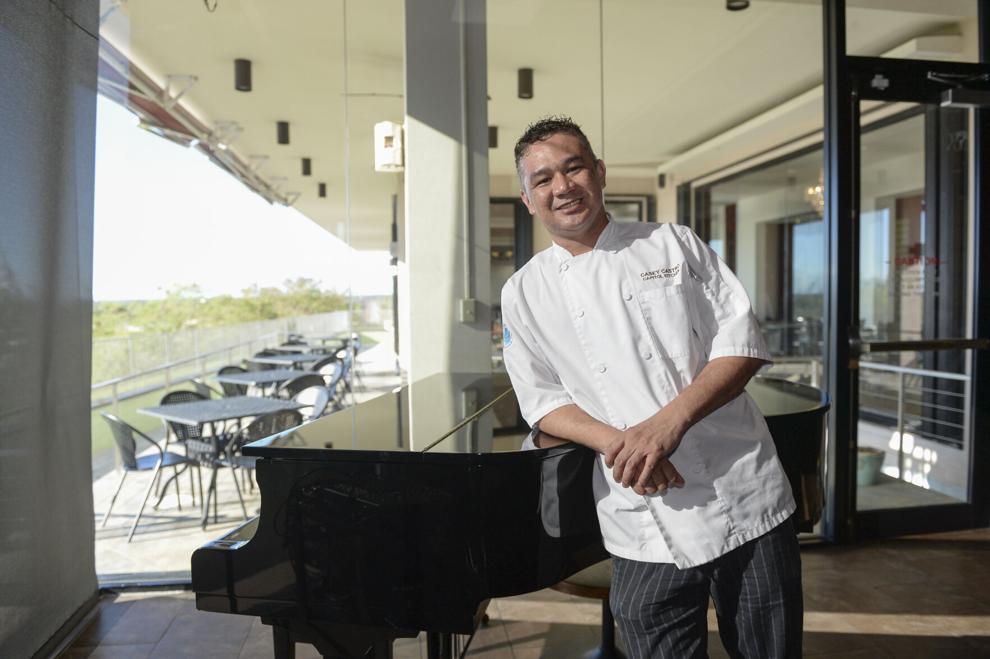 The off-site facility also includes a bakery, and they hope that by November it will serve not only their kitchen, but also commercial kitchens on the island for freshly baked goods.
"Having access to this is a game-changer. For me to have a different department that can bake any bread, any size…bake our pastries and cakes and whatever we need up there, make our chocolate, our ganache, just to help give our kitchen a bit more time to focus on perfecting their other dishes," Castro said.
It's hard to get a sense of the vastness of Capitol Kitchen's future operations. Their catering contracts will continue alongside the restaurant, which will both loop through their vertical farm and new bakery.
Even with all of that to balance, Castro's view of food remains elevated. His description of the bar menu defies all conventional expectations.
"We plan to do our rounds on grilled skirt steak with chimichurri sauce, fried calamari, lamb skewers. A real lite version of stuff. It's really stuff that I want to eat when I go to drink in a bar. Maybe pan-fried ahi, shrimp ceviche, you know," Castro said.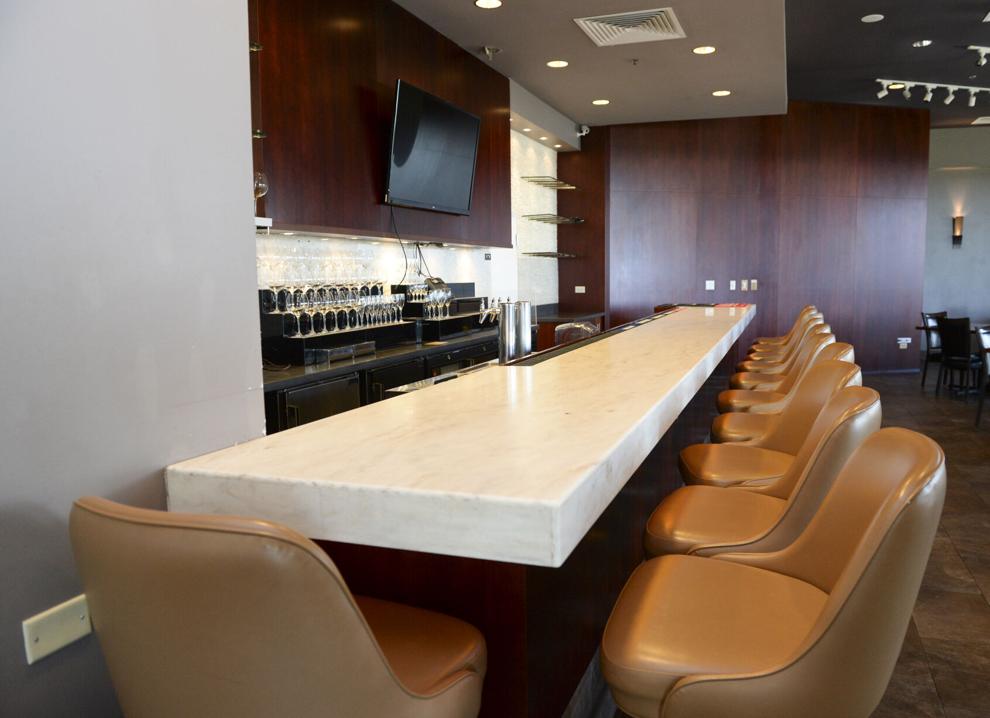 He also said he expects regular changes. Castro prioritizes ingredients, so menus are subject to change based on availability and customer feedback, as well as input from its creative kitchen team.
It's those kinds of priorities that make Castro my favorite type of cook. Well traveled, brimming with knowledge, passionate about his ideas and eager to share what he knows with the people around him.
Throughout our conversation, he repeatedly came back to the issue of quality ingredients.
"We live in a time where, believe it or not, there is a shortage of food. … So what the suppliers are doing is they're literally pushing it, they're literally pushing it to the limit where carrots aren't carrots anymore, they're water sticks," Castro said.
He went on to describe a carrot soup recipe he has that calls for 10 pounds of carrots, but when he makes it here in Guam, he has to use 50 pounds to get the flavor he wants. To Castro's credit, he doesn't take this lying down.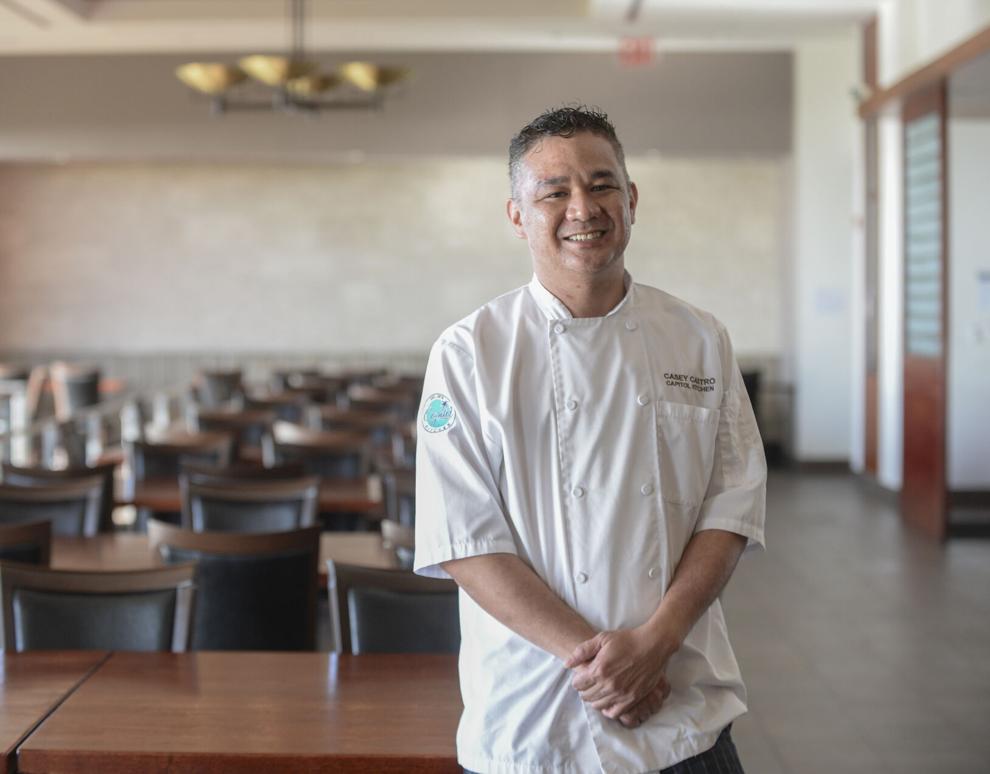 In addition to growing its own produce, it does its best to source produce that meets its standards wherever possible. He remembers presenting small rainbow carrots in colors like black, white and pink to guests when their original location was still open for dinner, and how they "freaked out" when they saw a carrot not orange.
"I was happy to introduce stuff like that to people, educate them a bit about carrot pigmentation and stuff like that. We want to do more. We're not trying to reinvent the wheel, we're just trying to cooking the way food is really meant to be seen," Castro said.
Castro knows that this change of scale is important and will inevitably come with challenges, but his confidence in his team and in his experience is unshakeable.
"I want to outperform, so it's really scary. It's exiting. But it's definitely a scary and bold decision we're about to make. I would be lying if I didn't tell you that I literally don't sleep at night thinking about it.
"I'm going to have to really open up. It's not just close family and good customers anymore. Now it's the whole island, it's everyone. So it's scary, but I think we're ready," Castro said.