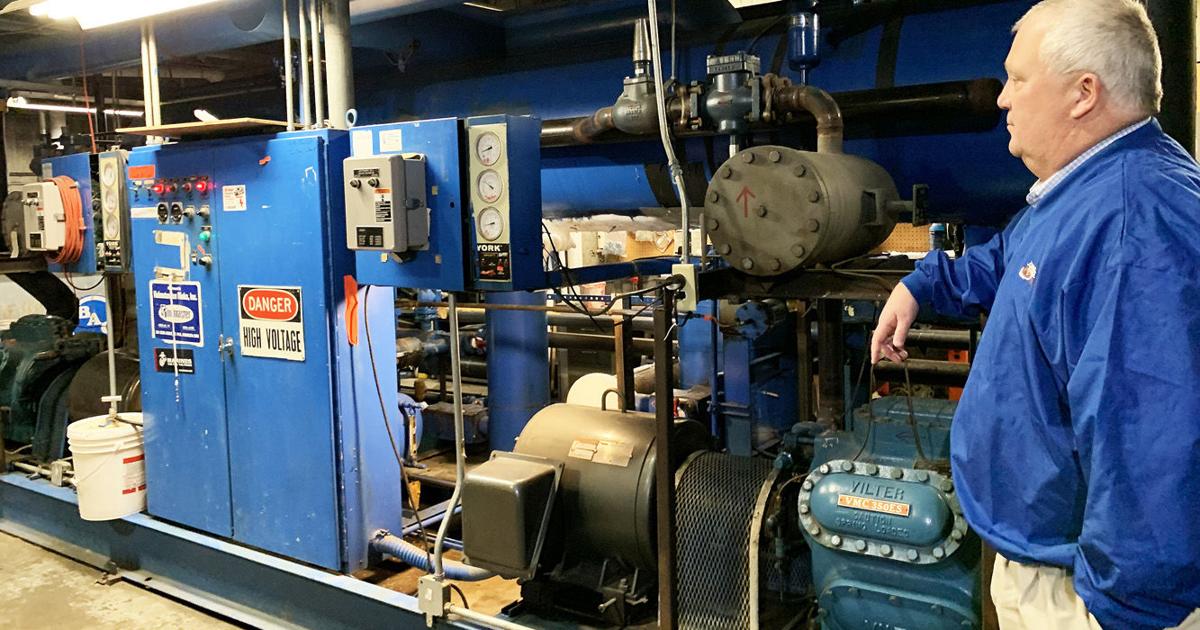 Board of Directors fires arena general manager | Local News
DANVILLE — The arena's general manager David S. Palmer for about two and a half years has been fired by the arena's board of directors.
At a meeting last month, board members voted to terminate Joe Dunagan as chief executive if he did not step down.
The Commercial-News filed a state Freedom of Information Act request last week for the minutes of the Aug. 24 meeting after board attorney Andrew Mudd declined to answer. to questions about Dunagan's firing and said a FOIA request would be needed to see unapproved meeting minutes.
Teri Gaffney, secretary, board of trustees and director of human resources for the Vermilion County Metropolitan Exposition Auditorium & Office Building Authority, 100 W. Main St., Danville, otherwise known as the arena, emailed a response. email Wednesday.
"In response to your FOIA request, the following excerpt is from the unapproved minutes of the August 24, 2022 meeting and may be corrected at the next meeting scheduled for September 13, 2022: it was moved by Kim Hoffman, seconded by Tara Auter and unanimously decided that John Spezia, Scott Dowers, Dylan Haun and Janet Payne (a volunteer at the arena) meet Joe Dunagan at 9:00 a.m. on Thursday, August 25, 2022, to discuss the information provided in the executive session and to give him the opportunity to tender his resignation by 3:00 p.m. If no response is received by 3:00 p.m., to then terminate Mr. Dunagan effective August 25, 2022.
"Roll appeal taken and unanimous 9-0 decision in favor of the resignation or dismissal of Mr. Dunagan as Managing Director. (Yes: (Tara) Auter, (Scott) Dowers, (Carley) Fredericks, (Dylan) Haun, (Britny) Hoag, (Kim) Hoffman, (Ken) Solomon, (Maruti) Seth, (John) Spezia. none. Abstention: none).
Board members listed on the arena's website also include Bill Black, OJ Harrison and Dean Shore.
The released unapproved minutes of the meeting continued: 'The need to have security present was discussed and Human Resources will work with the local police department for attendance while ensuring our actions are dignified. , integrity and self-esteem of the individual. Ms. Gaffney has been asked to identify a list of items we need to gather before the person leaves the building. Mr Mudd said he will make himself available for any questions or assistance that may be needed on Thursday.
Dunagan, who ended up being fired, said Wednesday he had no comment at this time.
Dunagan is a Danville native and a graduate of Schlarman High School and the University of Illinois. He has been a teacher, coach and sports director in schools in the region. Prior to being hired at the arena, he taught in Martinsville, Ind.
Arena board chairman Spezia said board vice-chairman Scott Dowers also stepped down.
"I didn't resign," said Spezia, who has served on the board for 10 years.
Spezia said, "it was nothing wrong," about the reasoning for Dunagan's termination.
Spezia said in his opinion: "I think there were political things behind it all."
Spezia said Dunagan recently underwent a job evaluation, which was "pretty good," Spezia said.
Spezia also said that Dunagan had several accomplishments during his time with the arena, including renovating ice equipment, hosting events and concerts including with Kevin Costner, the Greater Illiana Sports Hall of Fame, a mural painted on the Main Street wall and the pro shop.
Spezia said he knew nothing about calling for Dunagan's resignation or possible firing until the end of the executive session at the meeting.
"It just doesn't happen," Spezia said. "There are other things behind it. My feelings are that I'm really disappointed with the whole group.
Spezia said board members went behind his back to do it.
"I'm just sick of it all," he said. "I'm just fed up."
Messages left by the Commercial-News for other board members were not returned.
Spezia added that they had problems with some council members not showing up for council meetings.
According to council attorney Mudd, Dunagan did not have a contract. Dunagan served under board bylaws and the position of chief executive is at the discretion of the board.
Mudd said the arena board held a special meeting last week for ice-covering and air-conditioner maintenance bids and has yet to approve the minutes of the board meeting. previous week.
The board is due to meet next week.