Australian Ninja Warrior 2022: Date, Hosts, Location, Returning Ninjas and Everything You Need to Know About Season 6
We are preparing for season 6 of australian ninja warriorand if the preview – which you can watch above – is anything to go by, it's going to be the biggest and most exciting season yet.
There will be new Ninjas on the course and old favorites returning, never-before-seen obstacles and a huge twist that will see the Ninjas go head-to-head in breathtaking races.
Whether you're looking for motivation to start training this winter, a visual feast as the Ninjas take on tough challenges, or even if you just want to watch people struggle from the comfort of your couch, this year australian ninja warrior is for you.
Stream all episodes of Australian Ninja Warrior for free on 9Now.
Here's everything you need to know about the upcoming season:
When australian ninja warrior Premiere 2022?
The all-new season is set to hit screens later this month on Monday, June 27 on Channel 9.
Who are the hosts?
New faces take on the role of host for australian ninja warrior in 2022.
Tennis legend Jim Courier and journalist and presenter Leila McKinnon will host the show this year.
READ MORE: Ben Fordham announces he will not return to host Australian Ninja Warrior in 2022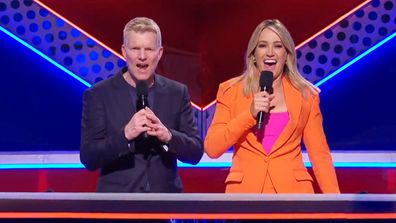 "Like Grand Slam tennis, australian ninja warrior is an incredible test of athleticism and toughness. I'm thrilled to be on board to see this year's Ninjas test their physical and mental limits," Courier said.
"I've been a big fan from the start, so it will be a privilege now to be at the forefront with these athletes to see what they can achieve when put through their paces. This year, the Ninjas will go further, faster and higher on a supercharged new obstacle course," said McKinnon.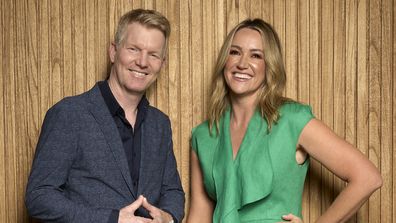 While Leila McKinnon is sure to be an enthusiastic host, she's unlikely to take the course herself in the same way as Shane Crawford, having recently undergone knee surgery.
Will & Woody – who appeared in the recent season of Celebrity Apprentice Australia – will interview Ninjas as they attempt the course.
The duo, who host KIIS FM's national Drive program, are also excited to join the show.
"We are incredibly thrilled to join one of our favorite shows, australian ninja warriorand we can't wait to see what the competitors bring to the course," they said.
Which Ninjas will return in 2022?
A preview of the season revealed that some of the biggest names in australian ninja warrior the story will return this year.
Among them are Ben Polson – who conquered Mount Midoriyama in 2020 – and ninja legend Olivia Vivian.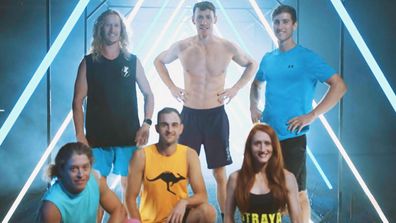 Zak Stolz, Bryson Klein, Ashlin Herbert and Fred Dorrington are also expected to take the course in 2022.
There will also be new faces. The youngest woman to take the course will race this year, along with a slew of other Ninjas never seen before.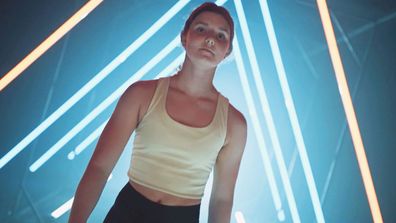 "Older guys, it's just time for them to go. Like cya," said a younger Ninja in the preview.
Where was Australia Ninja Warrior 2022 filmed?
Season 6 of australian ninja warrior began filming in February this year in Sydney at Qudos Bank Arena in Sydney Olympic Park.
What else will change in australian ninja warrior 2022?
One of the biggest changes coming in Season 6 is to head-to-head racing. Here, the Ninjas will not travel the course solo. Instead, they will be competing against another Ninja running through an identical obstacle course side by side.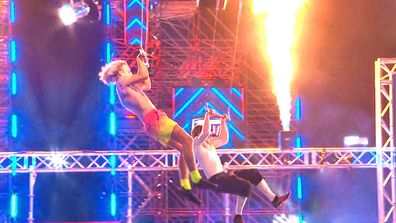 This should make for one of the most competitive and exciting season to date, with the Ninjas racing the course as fast as they can in the hopes of securing a place in the next round.
You can preview what it will look like in the video at the top of this article.
Australia Ninja Warrior returns to Nine on June 27. Stream all episodes of Australian Ninja Warrior for free on 9Now.