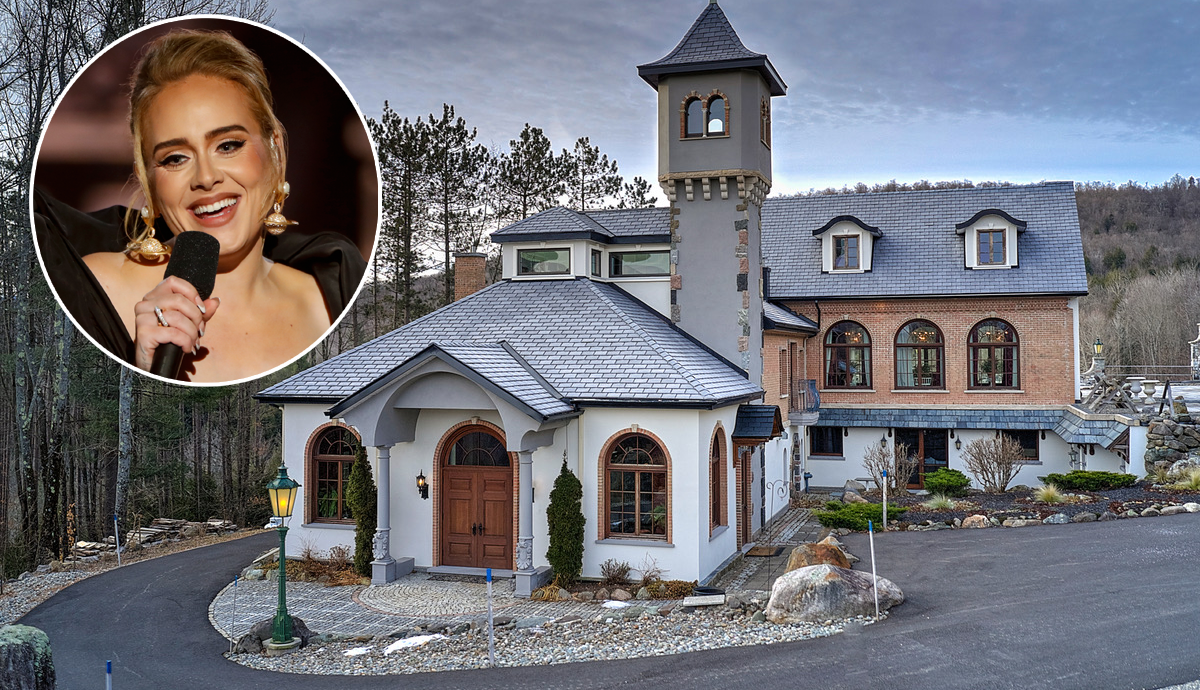 Adele's 'Easy on Me' music video location in Quebec is now up for sale for $4.37 million
If fans loved the footage and panning shots of Adele's "Easy On Me" music video, for just over $4 million they can own the property the music video was filmed at. Just a 90-minute drive from Montreal, the 173-acre Domaine Dumont Chapelle Ste-Agnès vineyard is now up for sale, listed at $4.37 million, by TopTenRealEstateDeals. The music video for "Easy On Me" has already been viewed more than 200 million times on YouTube. As a result, many now know certain aspects of the magnificent Domaine Dumont Chapelle Ste-Agnès.
The wine estate comprises six buildings. The main mansion built in 1846 on the estate was renovated in 2021. There is also a castle with a new reception hall, a chapel, a guest house and other buildings.
In the mansion are a total of 10 bedrooms and 14 bathrooms. The mansion's red ballroom is the focal point of "Easy On Me" and even features a portrait of Adele on one of the walls.
As the estate is a private vineyard, there are over 7,000 vines and a production facility for making ice wine and port. The estate also produces maple syrup from its 11,000 trees. Located in Sutton, Quebec, the estate is only a short drive from the US border. Whoever buys the domain has gold in their hands.
The red light special
The red ballroom is what Adele fans recognize the most. Having the singer diva's portrait hanging on the wall makes an already beautiful room even more appealing.
Previous Next
A chapel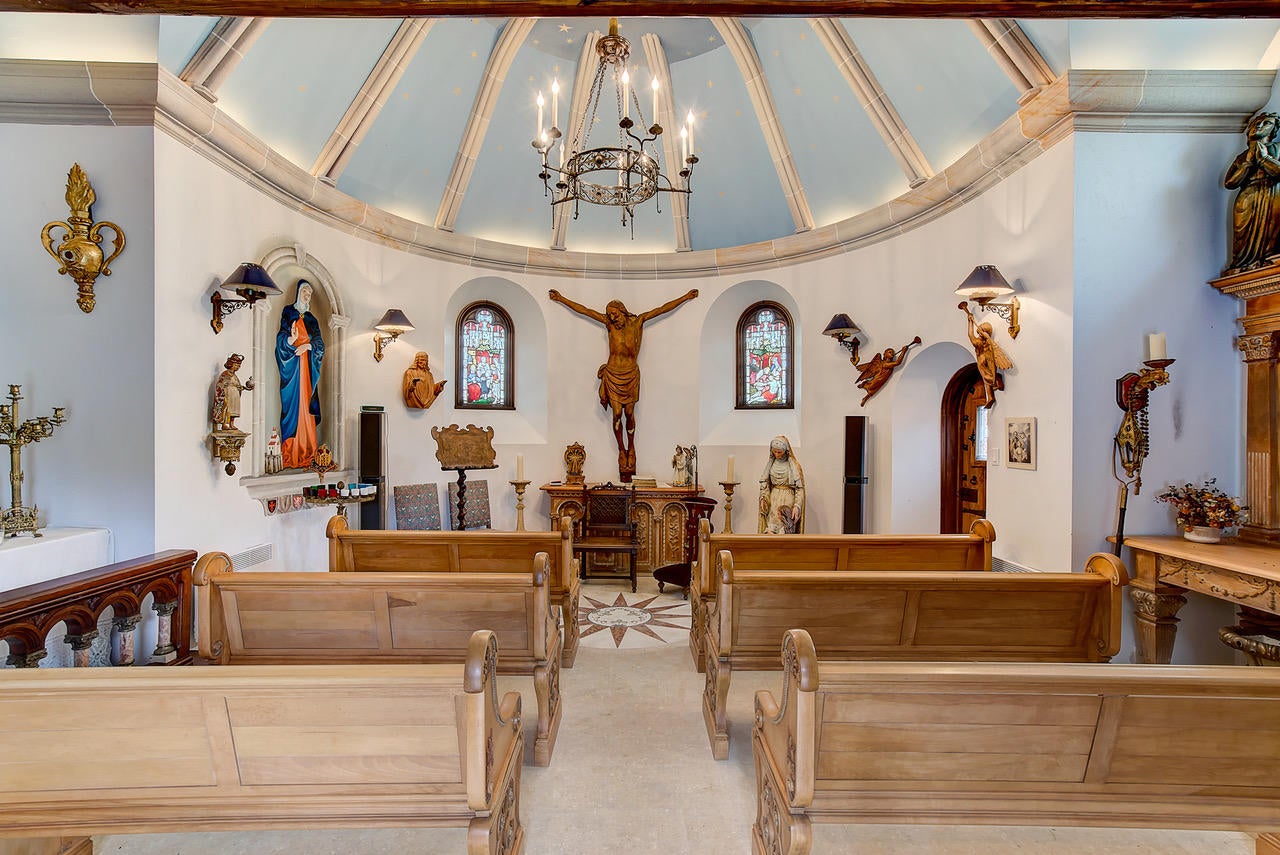 The estate also has a place of worship. It's a nice touch for those who are invested in their faith.
Previous Next
Trade on property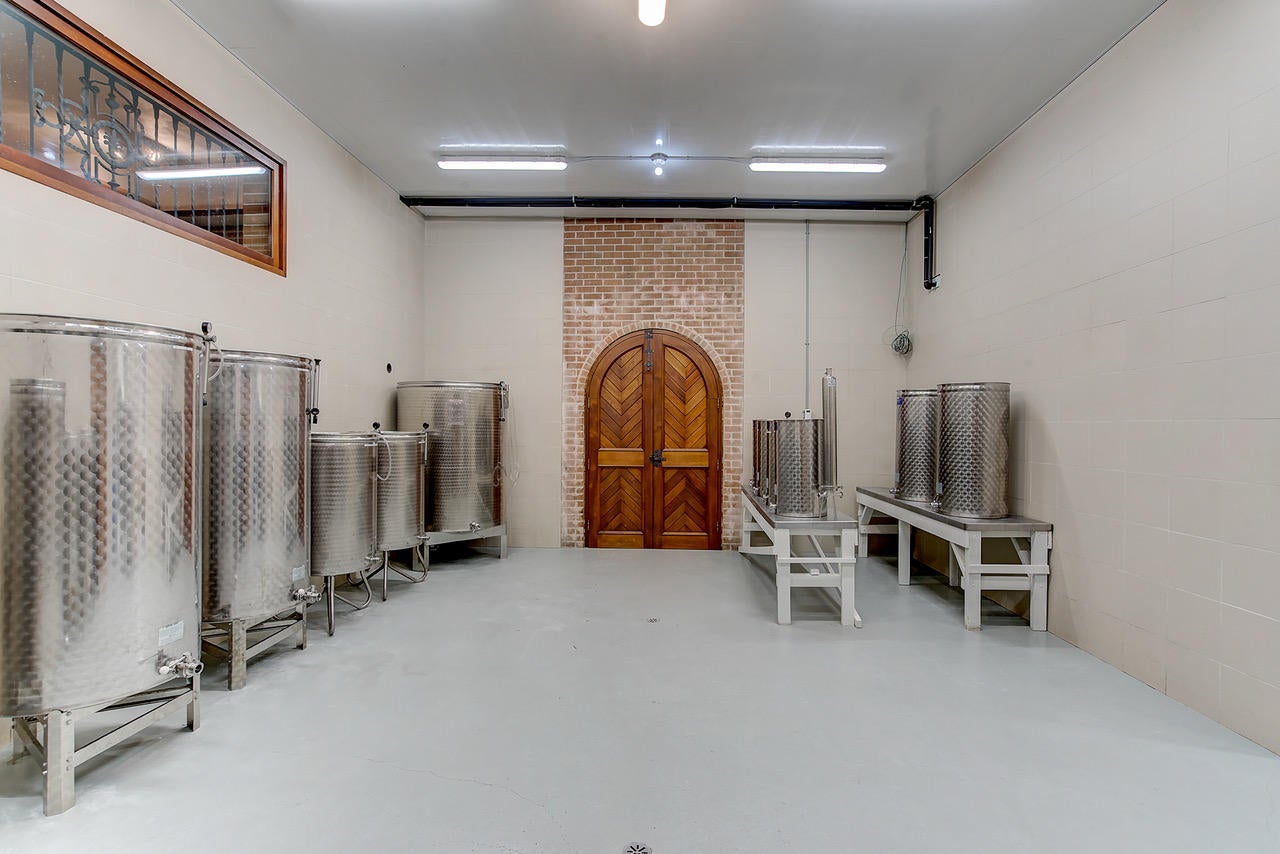 Wine and ice are made on site. Of course, tastings are always an option.
Previous Next
Picturesque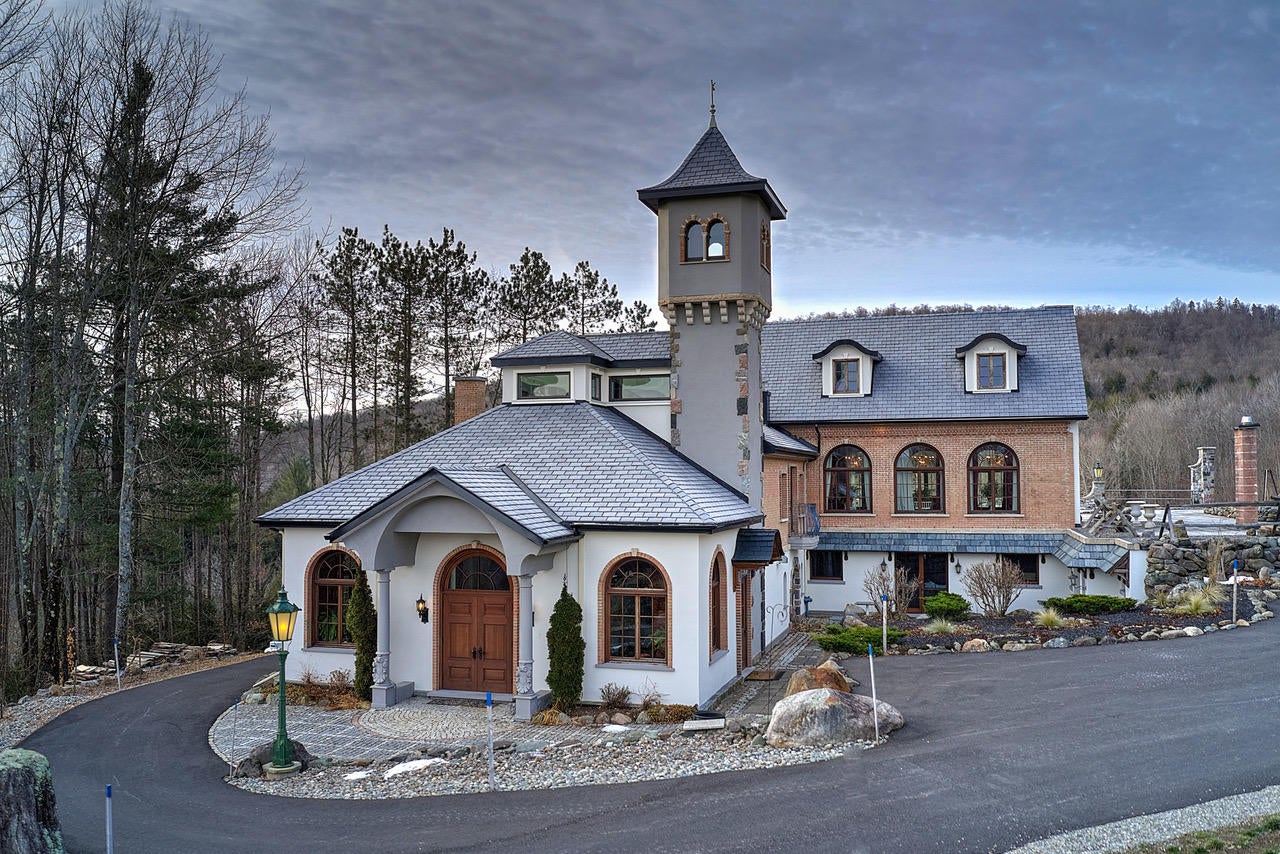 The domain is magnificent. The trees that surround the property and the woodsy vibe of it all are straight out of a movie.
Previous Next
Privacy at its best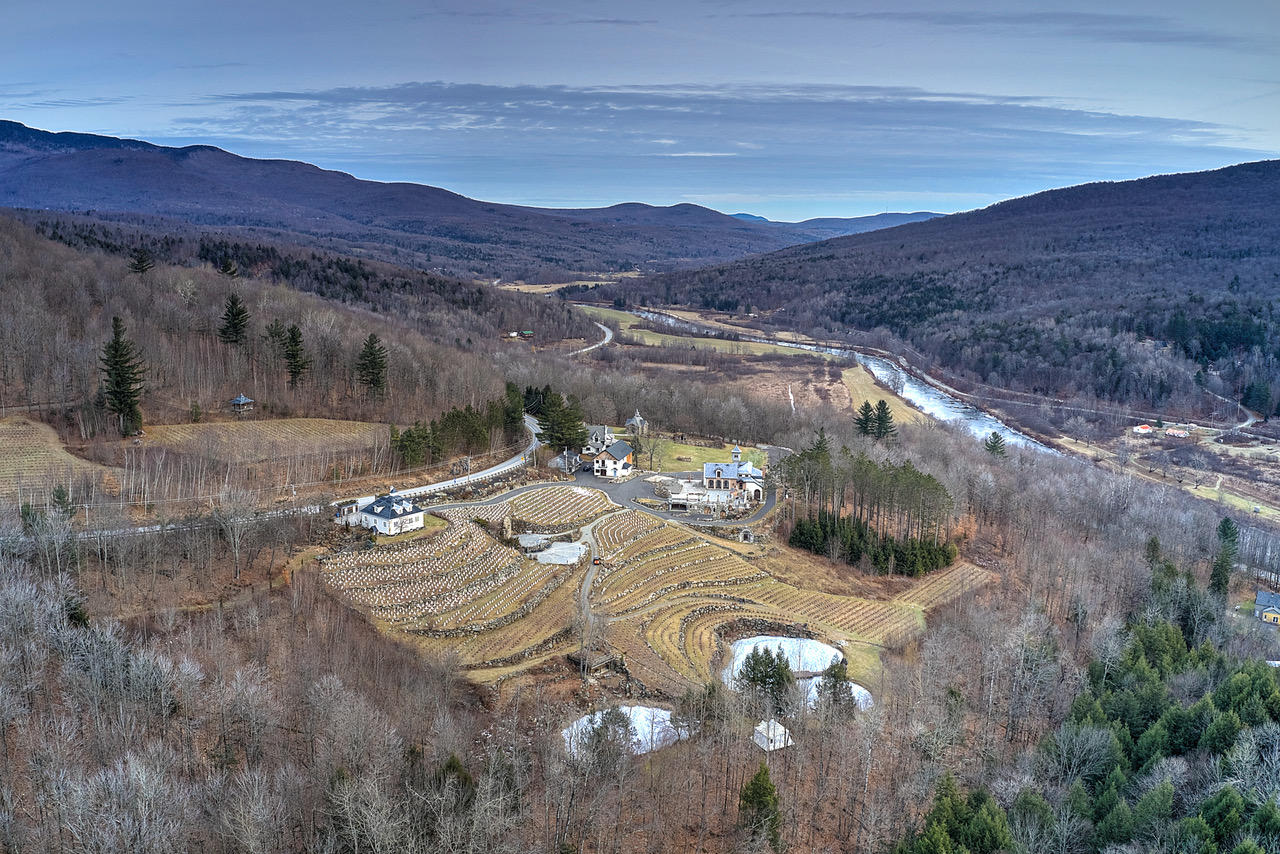 The estate can feel like home but there is also privacy. It is secluded and surrounded by nature.
Previous Next
To party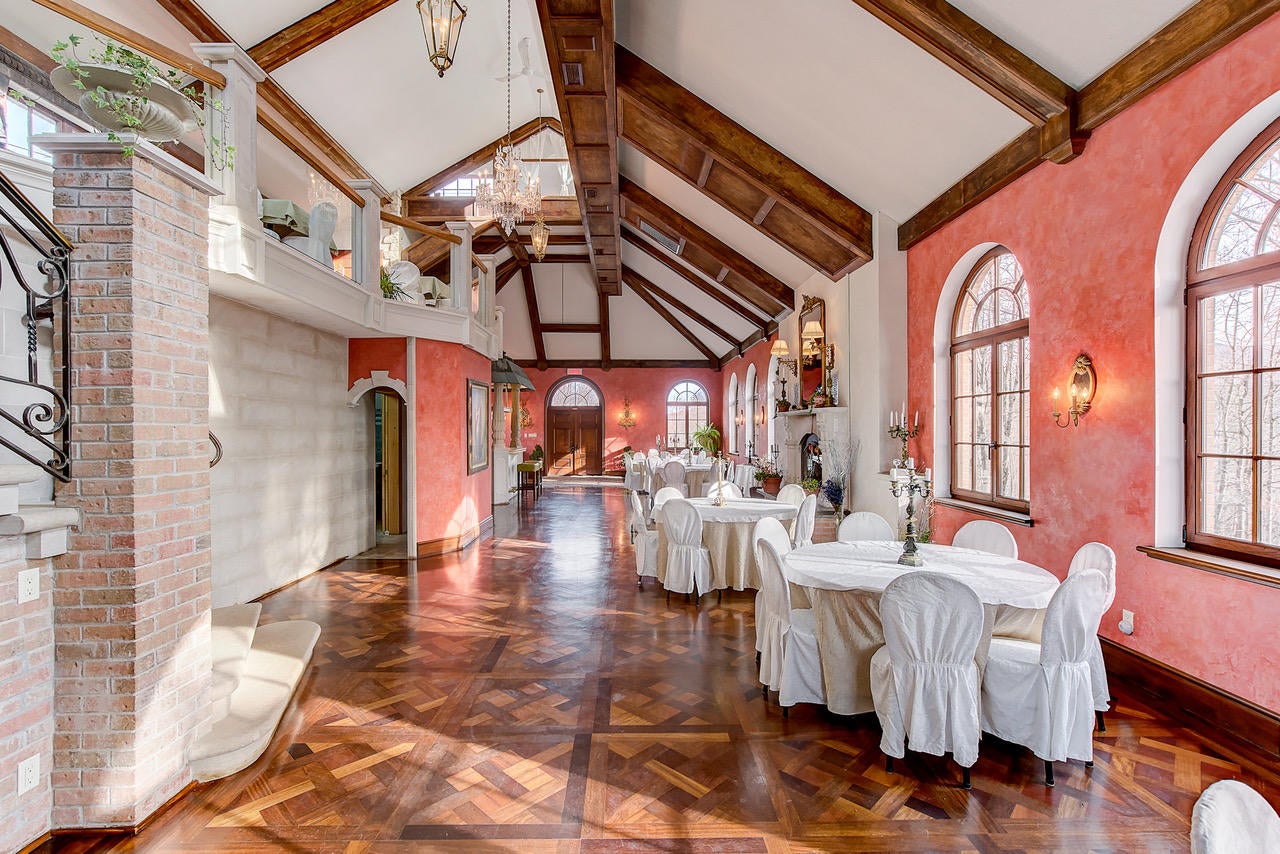 Many of the rooms available are designed for accommodation. Whether it's dinner or cocktails, it's easy to customize for your entertainment needs.
previous